Voice Lessons in Woodland Hills
With the Best Teachers in Your Home
If you are searching for high quality private singing and voice lessons in Woodland Hills, Music School To Go is your place to learn while having fun. If your son or daughter loves to sing, a private voice teacher can teach him or her how to sing correctly and stay excited about learning. Singing and voice lessons for children in Woodland Hills are offered in the comfort of your home. When introducing singing to children, it's important to keep things lighthearted and fun. Instead of practicing scales and exercises we keep things fun by using songs to play with. Teaching students easy songs makes them feel accomplished and gives them a way to demonstrate their skill.
Our Outstanding Voice Teachers in Woodland Hills
You'll love our qualified, passionate and caring voice and singing teachers in Woodland Hills. Our teachers are outstanding performers, accomplished musicians, and well educated as supported by their varied academic achievements. You will discover them to be lively, warm hearted people who love to share their expertise and knowledge with students, and they are ready to help YOU find the right lesson for you, your child, family and friends.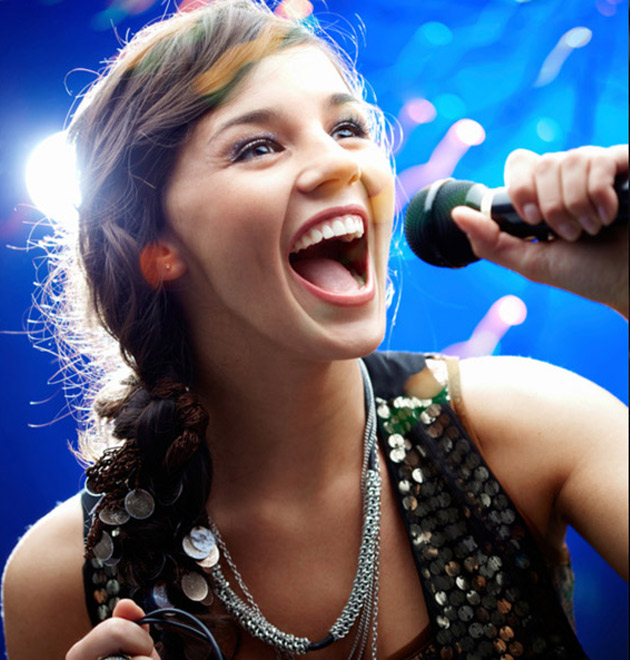 We Care About Finding
the Right Fit
The human connection is very important in music lessons. The teacher and student have to be compatible in temperament and musical interests. The teacher has to be able to provide just the right degree of structure, rigor, and reward for each student.
Our first step is choosing to work with versatile, experienced, personable teachers for whom music education is a priority. The very best teachers have established procedures that ensure success, yet they can adapt their approach to suit an individual student.
Our second step is finding out about you! That way, we can find the best possible teacher for your musical, personal, and logistical needs.
Piano and Voice Lessons Together in Woodland Hills
Children under the age of ten should take piano and voice lessons together. We call this "Music for Kids." These lessons include learning the basics of piano and singing as well as rhythm, reading notes, etc. and are a lot of fun!
Since children under the age of ten tend to have short attention spans, these private lessons are 30 minutes in length. Each lesson is broken down into many five to ten minute segments and each segment focuses on a variety of songs, fun exercises and games designed to prepare your child for more advanced voice lessons when they are a little older.
Learn to Sing with Singing Lessons in Woodland Hills
Learning to sing is much deeper than just singing. It is also learning confidence, how to become an artist, how to develop and how to break through emotional blocks that we have all put on ourselves. It is a great way for children, teens, and adults to become stronger, happier, and more confident individuals not only in singing, but in their life. At Music School To Go, we have seen this confidence blossom over and over especially with our students.
Recitals
Music School To Go offers two fun, low key annual recitals each year, a Spring Recital and a Fall Recital. Participation in recitals is voluntary but highly encouraged! Naturally, recitals offer everyone a chance to showcase their talents. They're also a great motivator and give our students the rare opportunity to gain public performance experience in an informal and trusting environment.
Month-to-Month Lesson Plans
All students are on a month-to-month basis, and you are under no obligation to enroll for any "set" period of time. We do not require registration fees or long term commitments. Lessons can begin at any time.
If you are ready to start your musical journey, we have a friendly, highly skilled voice teacher in Woodland Hills, CA ready to help you learn.
It's easy to take the next step!
We have been serving families in and near Woodland Hills, CA and surrounding areas since 2004 and hope that your family will be the next to join our Music School To Go family!
You may also be interested in: Piano Lessons Woodland Hills | Guitar Lessons Woodland Hills | Violin Lessons Woodland Hills | Drum Lessons Woodland Hills
Lessons can begin at any time.
Want to schedule a lesson?  Music School To Go offers instruction in piano, guitar, voice, violin, drums, ukulele, flute and saxophone for children and adults of all ages.