Voice Lessons in Agoura Hills
With the Best Teachers In Your Home
Learn to sing with private voice lessons in Agoura Hills. We believe every voice is a unique gem. With the correct training and polishing, our highly qualified voice teachers will bring out the shimmering radiance of your voice. Music School To Go offers private voice and singing lessons in Agoura Hills for kids and adults of all ages. From 6 to 60, singing lessons are great for any age. Our experienced and talented teachers are dedicated to providing you with the best music education experience possible. Additionally, lessons are customized to each singers personality, ability and age group. We're 100% confident you'll love your voice teacher -- students always do!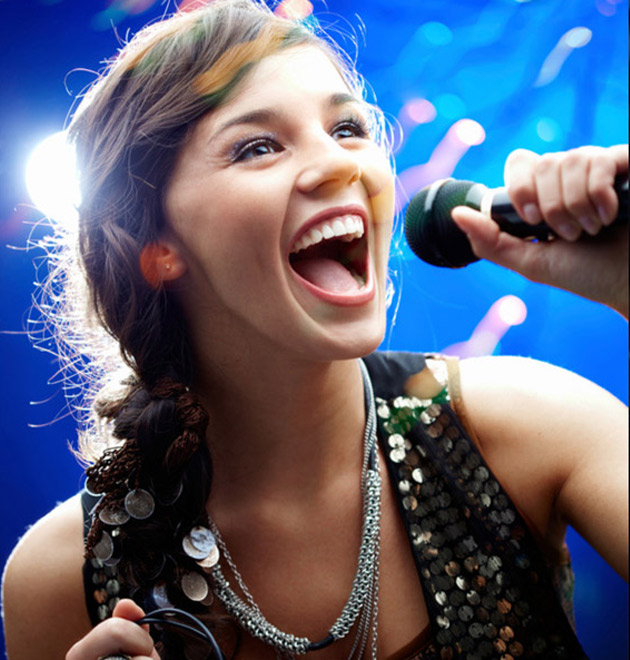 The Best Singing Teachers
You'll love our qualified, passionate and caring voice teachers. Music School To Go offers personalized lesson plans and one-on-one instruction to meet the needs of each student regardless of their age or experience. Our voice teachers have university degrees in music specializing in voice and sing everything from popular music to opera. Our teachers have performance backgrounds as well.
"You've got a song you're singing from your gut, you want that audience to feel it in their gut. And you've got to make them think that you're one of them sitting out there with them too. They've got to be able to relate to what you're doing."
- Johnny Cash -
Finding the Right Voice Teacher in Agoura Hills
We believe finding the right voice instructor is essential for the best possible experience when it comes to learning to sing and starting your musical journey. Now, finding the right singing teacher for your child has never been easier. The main reason to take singing lessons with us is our outstanding voice teachers. Our teachers are what sets us apart from the rest. They are an experienced, educated, and dedicated team of professional vocalists and musicians who have a passion for music and truly care about your child's success. Our instructors have been educated formally in their instruments at prestigious universities and have professional teaching experience. Additionally, all of our teachers are hand-picked for their enthusiasm and patience and most importantly, for their fun and motivating personality that you're sure to love.
Singing Lessons in Agoura Hills for Kids of All Ages
Does your child love to sing? If your son or daughter loves to sing, a private teacher can teach him or her how to sing correctly and stay excited about learning. When introducing singing to kids, it's important to keep things lighthearted and fun. Instead of practicing scales and exercises, we keep things fun by using songs to play with. Teaching students easy songs makes them feel accomplished and gives them a way to demonstrate their skill.
Voice Lessons in Agoura Hills for Adults
When teaching adults, we find it beneficial to have a very clear and concise purpose to each lesson and to convey this purpose to the singer. Knowing why and how different aspects of singing are being worked really helps to clear the confusion, leading to better singing and more productive lessons.
Piano and Voice Lessons in Agoura Hills
Often children under the age of 10 take piano and voice lessons together. We call this "Music for Kids." These lessons are a lot fun and include learning the basics of piano and singing as well as rhythm and reading notes.
Since children under the age of 10 tend to have short attention spans, these private lessons are 30 minutes in length. Each lesson is broken down into 5 to 10 minute segments. Each segment focuses on a variety of songs, fun exercises and games designed to prepare your child for more advanced voice lessons when they are a little older.
In-Home Singing Lessons in Agoura Hills
Our highly qualified instructors teach private lessons in the comfort of your home. They know how to make learning fun while still providing the structured learning approach necessary to achieve results. You'll love the convenience of lessons in your home, as you won't have to drive to and from lessons or wait for the lesson to end. When you sign up for singing lessons with Music School To Go, one of our highly qualified teachers will come to you. We'll carefully match you with the right singing teacher within 5 days who suits you best and personalize instruction to your age and learning style.
Recitals Twice A Year
Each year our students are involved in recitals that are completely free for family and friends. These are fun, low-key events that give our students the opportunity to shine.
Month-to-Month Lessons
No registration fees, no long-term commitments, no hidden fees. Students are only committed to a month at a time. You can discontinue lessons at any time.
It's easy to take the next step!
We have been serving families in and near Agoura Hills, CA since 2004 and hope that your family will be the next to join our Music School To Go family!
You may also be interested in: Piano Lessons Agoura Hills | Guitar Lessons Agoura Hills | Violin Lessons Agoura Hills | Drum Lessons Agoura Hills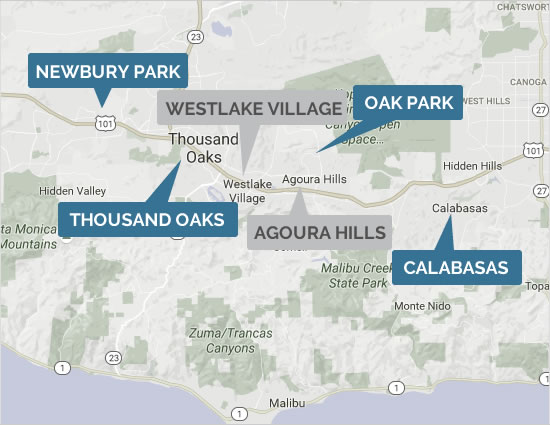 Lessons can begin at any time.
Want to schedule a lesson?  Music School To Go offers instruction in piano, guitar, voice, violin, drums, ukulele, flute and saxophone for children and adults of all ages.