Violin Lessons in Woodland Hills, CA
With the Best Teachers in Your Home
Music School To Go makes musicians. We provide the best private violin lessons in Woodland Hills for children of all ages. Beginner violin lessons is our specialty. Our violin and viola lessons for kids will inspire creativity and provide students with the skills they need to enjoy music for a lifetime. Whether you are looking for a beginner violin teacher for your kids, or are an adult wanting to improve your skills, our instructors are ready to help you learn with the absolute best violin teachers in Woodland Hills.
Finding the Right Viola/Violin Teacher in Woodland Hills
The main reason to learn violin with us is our outstanding music teachers. At Music School To Go we have a fantastic team of teachers working together to serve our community. Our music teachers received their education from prestigious institutions such as Berklee College of Music, NYU Steinhardt's Master of Music program and Wyndham Academy of Music. Our instructors have professional teaching and performance experience as well. In addition to their teaching credentials, our teachers have warm, positive personalities, are extremely patient and friendly and strive to get to know each student and their parent on a personal level. We're 100% confident you'll love your teacher - students always do! Meet our Teachers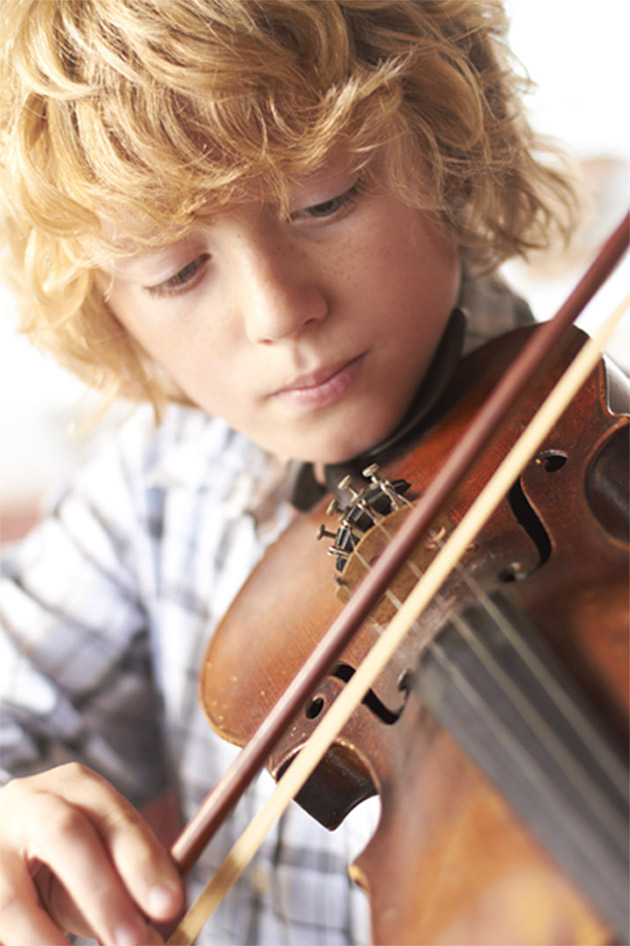 Violin Lessons for Children in Woodland Hills
We specialize in violin lessons for children of all ages. Children who learn and enjoy music from an early age are much more creative and receptive to ideas. Kids enjoy learning the viola and violin as well as how to read and play notes. Our lessons for kids are fun and encourages interest and progress. Give your child a head start with viola or violin lessons under the guidance of our experienced teachers at Music School To Go.
Violin Lessons for Beginners to Advanced in Woodland Hills
We teach fun and creative beginner violin lessons for kids ages 5 to 105. Lessons are great for all levels. From absolute beginner to seasoned performer, viola and violin lessons are tailored to your child's ability and experience. It doesn't matter what style music you play. You can learn how to sound great playing the music you love.
In-Home Violin Lessons
When you choose in-home lessons, you are choosing the most efficient and convenient way to include music in your child's life. Driving is inconvenient an fighting traffic is a struggle. Leave the worry to us. All Music School To Go teachers travel to give you in-home private music lessons. No need to drive to and from a school or studio and wait for lessons to end. We bring you the best experience right to your door. Not only is this a convenient option for busy schedules, it allows you to learn your instrument in the familiar, comfortable space of your own home. You'll love the convenience of lessons in your home!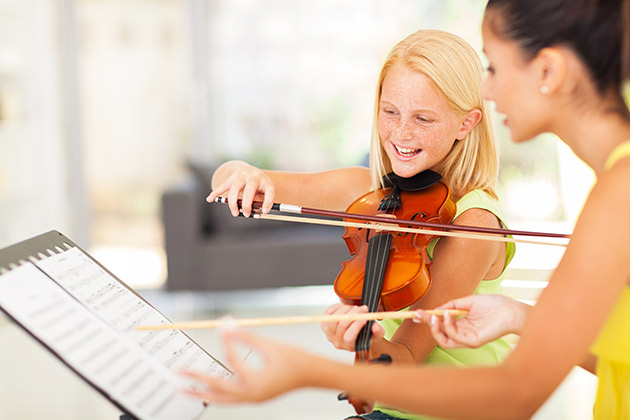 A Proven Track Record of Excellence Since 2004
Founded in 2004, Music School To Go is locally owned and operated music school and we have a proven track record for offering high quality music education through private in-home lessons. We strive to inspire creativity and cultivate musicianship in our community and truly believe that people of all ages and skill levels can discover the joy of music.
Month-to-Month Lessons
All our students are on a month-to-month basis. We do not require registration fees or long term commitments. Lessons can begin at any time and you are under no obligation to commit to "set" period of time. We only want students who truly want to learn and we will not commit you to a long-term contract.
If you are ready to begin your musical journey, we have a friendly, highly skilled violin teacher in Woodland Hills, CA ready to help you learn.
It's easy to take the next step!
We have been serving families in and near Woodland Hills, CA since 2004 and hope your family is the next to join our Music School To Go family.
You may also be interested in: Piano Lessons Woodland Hills | Guitar Lessons Woodland Hills | Voice Lessons Woodland Hills | Drum Lessons Woodland Hills
Lessons can begin at any time!
Want to schedule a lesson?  Music School To Go offers instruction in piano and keyboard, guitar, voice, violin, viola, ukulele,  drums and percussion, clarinet and saxophone.
We're In Your Area
Music lessons near you:  Private violin lessons in and near Woodland Hills, CA with the best teachers. Driving is inconvenient and fighting traffic is a struggle. Leave the worry to us.  All Music School To Go teachers travel to give you the highest quality in-home private music lessons.