Violin Lessons in Thousand Oaks, CA
With the Best Teachers in Your Home
Music School To Go offers the best private violin lessons in Thousand Oaks in the comfort and privacy of your home. Violin lessons for beginners is our specialty. Our violin lessons for kids and teenagers will inspire creativity and a passion for music in students of all ages. At Music School To Go, we believe music should be fun and enjoyable and an essential part of every child's education. With the highest quality violin lessons in Thousand Oaks, our teachers help kids, teens and adults have fun with music. When children have fun, they are motivated to practice harder. Our violin teachers are dedicated to providing you with the best violin lessons experience possible. Your teacher will personalize lessons to your goals and interests. Simply put, our goal is to make your violin lessons at home a positive student experience.
.
Finding the Right Violin Teacher in Thousand Oaks
Are you ready to begin your musical journey? If your answer is yes, finding the right violin teacher in Thousand Oaks is the most important decision you will make. We make that decision easy with the absolute best team of highly qualified and experienced teachers working together to serve our community. Our instructors have university training so they know the proper theory and technique no matter if a student is interested in rock or classical. Our instructors hold degrees in Music Performance, possess outstanding musical talent and are gifted instructors with the ability to motivate and teach students of all ages. Additionally, our teachers are handpicked for their enthusiasm and patience and most importantly, for their fun and motivating personality that you're sure to love!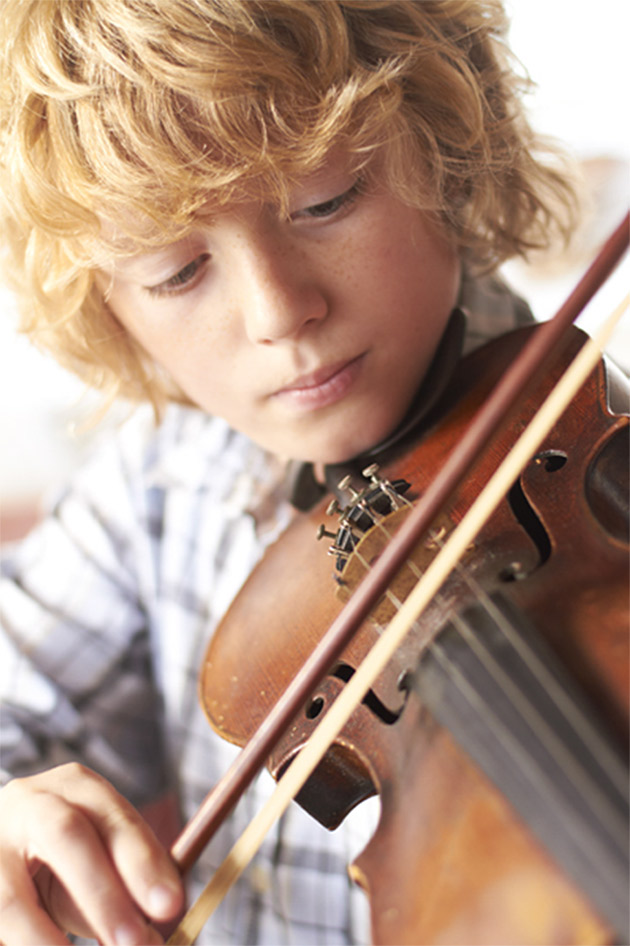 Violin Lessons for Kids in Thousand Oaks
We maintain a fun and playful environment for children's violin lessons, which is necessary for kids to feel secure and happy with their music lessons. Violin lessons for kids is our specialty. Our teachers know how to teach great violin lessons for kids, who we love to teach. We also ensure that our teachers are trained to provide lessons that are appropriate for your child's age and abilities.
Violin Lessons for Beginners in Thousand Oaks
We teach all skill levels, from absolute beginner to advanced players. We tailor beginner violin lessons to your child's age, ability and experience level. Our violin teachers are adept at teaching all styles of music, from Rock to Bach. It doesn't matter what style music you play. You can learn how to sound great playing the music you love.
Classical and Contemporary Violin Lessons
We teach a variety of styles from classical, contemporary, country, jazz, rock and more. While some students choose the music of past masters like Mozart and Beethoven, we also have many students who prefer contemporary and popular music because it speaks to our time. If contemporary violin is your style, our teachers would love to help you become the violinist you want to be.
In-Home Violin Lessons in Thousand Oaks
When you choose in-home lessons, you are choosing the most efficient and convenient way to include music in your child's life. When you sign up for lessons, one of our highly qualified violin teachers will come to your home. We'll custom match you with the right teacher who suits you best and customize lessons to your age and skill level. Our goal is provide you with the best private violin lessons experience possible. We're sure you'll love the convenience of lessons in your home. Additionally, we're 100% confident you'll instantly click with your instructor and be on your way to making music with the best teachers!
Benefits of Playing the Violin for Children
Young children often become fascinated with learning to play the violin. Encourage your child to play the violin. The many benefits of playing the violin include:
Boosted academic skills
Greater confidence
Social skills
Sharpened memory
Enhanced self-discipline
Better coordination
Lower stress levels
Improved concentration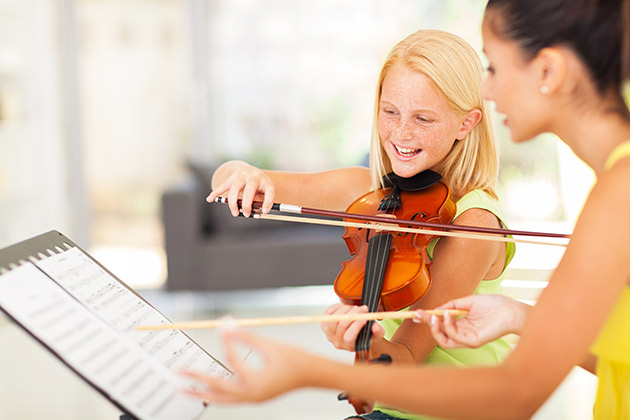 Learn about more ways playing the violin can be beneficial for children here.
Month-to-Month Lesson Plans
No registration fees, no long-term commitments, no hidden fees. You are only committed to a month at a time. You can begin lessons at any time, and discontinue lessons at any time.
When you choose Music School To Go, you are choosing music on your schedule, at your pace, with the best teachers! If you are ready to get started, we have a friendly and highly skilled violin teacher in Thousand Oaks ready to help you learn.
It's easy to take the next step!
We have been serving families in Thousand Oaks and Newbury Park, CA and surrounding areas since 2004, and hope your family is the next to join our Music School To Go family!
You may also be interested in: Piano Lessons Thousand Oaks | Guitar Lessons Thousand Oaks | Voice Lessons Thousand Oaks | Drum Lessons Thousand Oaks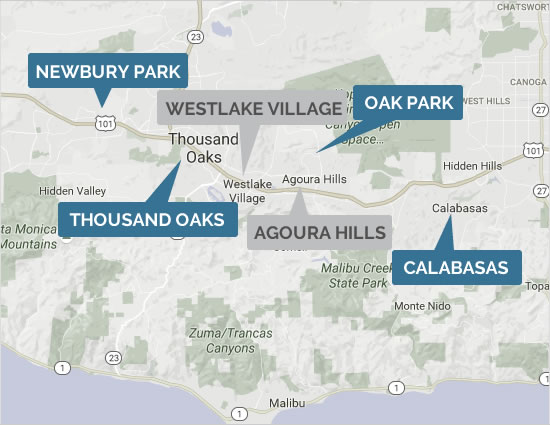 Lessons can begin at any time!
Want to schedule a lesson?  Music School To Go offers instruction in piano and keyboard, guitar, voice, violin, viola, ukulele, flute, drums and percussion, clarinet and saxophone.