UKULELE LESSONS
With the Best Teachers In Your Home
Welcome to Music School To Go. We offer high quality ukulele lessons for children and adults in your home and online. For a complete list of the cities in which we teach in person, click here to see locations. The ukulele is a fun instrument to play that everyone loves to listen to. Music School To Go now offers fun and rewarding ukulele lessons in Westlake Village, Calabasas, Encino, Oak Park, Woodland Hills, Thousand Oaks, Agoura Hills, Tarzana, Oak Park, Sherman Oaks and Simi Valley. Ukulele lessons for beginners is our specialty. Whether you're looking for beginner, intermediate or advanced ukulele lessons, we can help you achieve your goals. If you are ready to start your musical journey, our highly experienced, patient and talented ukulele teachers are ready to get you started.
The ukulele is quickly becoming one of the most popular instruments to learn, and for good reason. It is a great first instrument for everyone, especially young children, because it is small in size, light weight, inexpensive and easy to play for all ages. Kids, teens and adults can learn to play the ukulele quickly. Don't let that miniature guitar fool you. You will learn songs to get you started and the secrets to allow you to play most any pop and folk song. Let us show you how fun and easy it can be.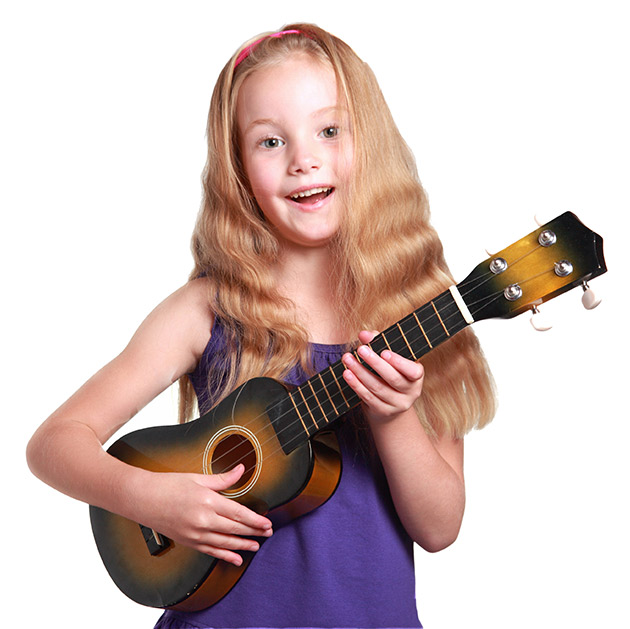 Ukulele Lessons for Children
Ukulele lessons for children. The uke is often thought of as a good alternative to guitar for kids in the 4-6 age range, and this is definitely true. First of all, it's smaller and the strings are made of nylon instead of steel which is easier on little fingers. The nice thing with this approach is that much of what is learned is transferable to the guitar later.
Ukulele Lessons For Adults
Ukulele lessons for adults. However great of an instrument the uke can be for young children, it's also a very real instrument for older kids and adults, with a rich history and character to be explored. While our instructors are more converted guitarists than authentic uke first players, they can cover a variety of advanced technique and theory topics for our intermediate and advanced students.
Finding the Right Ukulele Teacher
Are you looking to find the right ukulele teacher? Music School To Go teachers are warm and friendly and deeply care about helping you learn the music you want to play. They are extremely professional and passionate about helping you reach your goals. Additionally, we handpick our teachers for their education, experience, patience and talent. Our instructors have teaching experience, a degree in music or extensive performing experience, and most importantly, a fun motivating personality that you're sure to love!
In-Home Ukulele Lessons
When you choose Music School To Go, you'll enjoy the advantage and convenience of private ukulele lessons at your home, at your own pace and tailored specifically to you.
When you sign up for lessons, we'll custom match you or your child with the right teacher within 5 days who suits you best and personalize lessons just for you. Your age, experience and learning style will be taken into consideration, as our teachers aim to teach you to be a great ukulele player. It's your music, on your schedule, with the best teachers!
Ukulele Lessons For Beginners
Our specialty is ukulele lessons for beginners. No prior ukulele experience is necessary. In beginner lessons, you will learn basic ukulele chords and strumming patterns that allow you to play your favorite songs. You will also learn well-known folk songs and children's songs. These songs have simple melodies and few chords. You most likely know how to sing these songs.
The intermediate lessons build on what you learned in the beginner lessons. You will learn to play more advanced chords and how to use them in more complex songs.
Recitals
We offer two fun, low pressure recitals every year, and we encourage all of our students to participate and perform. This is a great opportunity for students to showcase their hard work and put on a great show for family and friends.
Month-to-Month Lesson Plans
All students are on a month-to-month basis with no commitment necessary. Lessons can begin at any time. We accept all major credit cards. It's that easy!
It's easy to take the next step!
We have been serving families in the Conejo Valley since 2004, and hope your family is the next to join our Music School To Go family!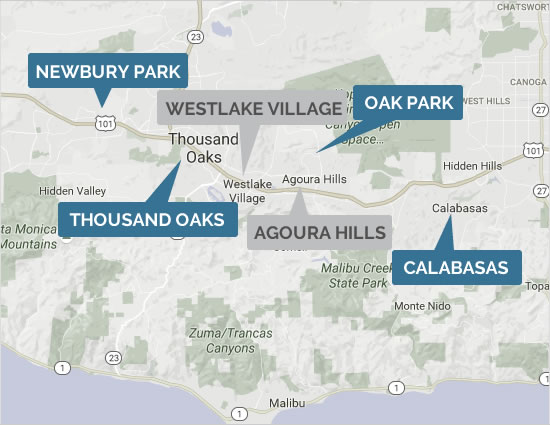 We offer Ukulele Lessons in the following cities:
Westlake Village, Calabasas, Encino, Oak Park, Woodland Hills, Thousand Oaks, Agoura Hills, Tarzana, Oak Park, Sherman Oaks and Simi Valley
Curious? Don't take our word for it - ask some of our students what they have to say!
My son Connor (age 10) loves his lessons with Music School To Go. We bought a ukulele last summer while on vacation in Maui and he hasn't put it down since. By far the best lessons we have experienced. Highly recommend.
Catherine L.
We play ukuleles with a group of friends. My wife and I wanted to brush up on our playing so we took lessons with Music School To Go. Our ukulele teacher is excellent and he has a gift at sharing his ukulele skills and fun techniques that have enhanced our playing. This is a great school and we are learning a lot and really enjoy our lessons.
Stephen K.
My 12-year old daughter has been taking ukulele lessons for about 6 months now and can already play some songs better than I expected. She really enjoys her lessons for the following reasons (in her own words): "She's a good teacher because she's really patient." I would recommend Music School To Go to anyone interested in learning an instrument.
Suzanne D.
Frequently Asked Questions:
My child has expressed interest in ukulele. Should they take lessons?
Yes! Ukulele lessons are fun at any age or skill level, beginning to advanced - and can improve songwriting ability. The instruments are affordable, and our instructors can give you advice on finding the perfect one for the student.
What age can my child start?
Ukulele is a great instrument for children as young as 5 years old.
Do I have to have special talents?
Anyone can learn to play ukulele. The only requirement is interest.
How much time will it take?
With our student-centered approach, you will notice a rapid improvement with ukulele lessons. The more time you put in, the more you will accomplish.
How can I learn outside of lessons?
At Music School To Go we provide fun recital opportunities throughout the year to extend the learning process. Students are encouraged to participate!
Lessons can begin at any time.
Want to schedule a lesson?  Music School To Go offers instruction in piano, guitar, voice, violin, ukulele and drums for children and adults of all ages.