MEET OUR TEACHERS 
Our team of highly qualified and dedicated professional musicians excel both in the fields of teaching as well as performance, songwriting, recording and music production. Below are just a few of the many teachers offering music lessons and professional music services with Music School To Go.
We are serious about high quality instruction and professional music services, and bringing music to all lives.  Our teachers hold at least one university degree in music.  In addition, our team is carefully selected and we believe we have assembled the very best music teachers and professional musicians our community has to offer.
Each one of our Music School To Go teachers receive thorough background checks and go through an extensive interview process. The safety and security of our clients is very important to us, and it should be important to you.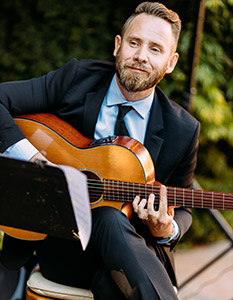 Jason Sulkin, Owner and Founder of Music School To Go
Sonoma State University, B.A. in Music Performance
Born in Tarzana and raised in the Conejo Valley, Jason started playing the guitar at the age of 12. He continued to play guitar throughout high school and it wasn't long before he developed a strong repertoire and a love for all styles of music. Jason went on to further his studies at Sonoma State University where he studied under the tutelage of Mel Graves focusing on jazz theory and improvisation and jazz composition. During his music training, he was a member of the highly acclaimed Sonoma State University Jazz Ensemble.  He also studied extensively with renowned San Francisco Bay Area guitarists Steve Sage and Randy Vincent, two great guitar players and mentors who he credits for bringing out the discipline and skills he would need for a lifetime of music achievements and expression. Jason is a professional musician, educator, performer and recording guitarist. He works and performs with a variety of  musicians, jazz groups and ensembles in Southern California and continues to indulge his passion for the guitar.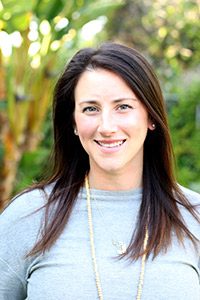 Born and raised in the San Fernando Valley, Michelle was always surrounded by music growing up. Whether it was taking lessons, participating in choir and musical theatre at school, going to concerts or even watching her friends play in their own bands; she always felt a connection to music.  While playing an instrument was not the career path she chose, she knew she wanted to keep music in her life. Before they were married in 2011, Michelle began working with Jason to help build the school and expand on what he had created. So while she does not teach, Michelle is a key part of the backbone to the business side of the school and she takes pride in helping others begin their journey on fostering their musical passions.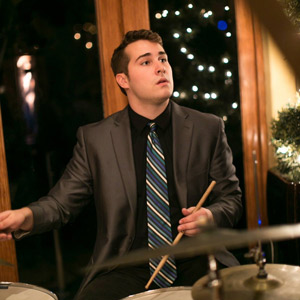 Drums/Percussion and Piano
The New School - New York, NY, B.F.A. - Jazz Studies
Parker
 is a Los Angeles based Drum Set player, Percussionist, and Composer. Having graduated with a bachelor's degree from The New School of Jazz and Contemporary Music in Manhattan, he has an extensive knowledge of both performance as well as Music Theory and Ear Training.
Parker
has worked with such artists as The Vanguard Jazz Orchestra, Darcy James Argue's "Secret Society" and many others, including multitudes of chamber and musical theatre groups as well as a full U.S tour with the band "Sad Park".
Parker
has been playing for over fifteen years and has studied under some of the most prestigious and influential teachers in the world including Ari Hoenig, Gregg Bissonette, Lenny White, and Michael Carvin.
Having taught since 2012 he has worked with students ranging from ages 5-30 in all facets of drumming and percussion, as well as piano - from early beginners to advanced players. He conducts group lessons as well as private one-on-one courses.
With a background in Jazz, Classical, and Contemporary music. His aim is to instill a deep foundation and connection with the art form for all students, as well as fostering a love for the act of playing.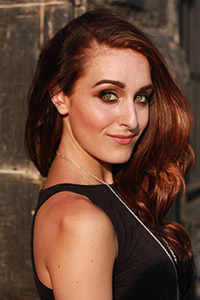 Violin, Piano, Songwriting, Performance & Accompaniment
Berklee College of Music, B.M. in Professional Music: performance, music business, songwriting, recording.  Baldwin-Wallace Conservatory of Music
With a rock and roll keyboardist for a dad, and a classical ballerina for a mom, Kailey was born into the arts.  At age three, Kailey jammed with her father in what became her first song titled "Little John." Kailey strives to bring a new musical voice to the industry with her exuberant stage presence and unique playing style. She is described as having an exciting and intense energy on stage that captures audiences with her talent and vivacious personality.
Her extensive classical training led Kailey to discover a passion that bridges technical elements to contemporary music. Kailey has the rare ability to bring an artist's vision to life, while integrating her own individual style. In addition, Kailey can contribute with her ability to write, collaborate string arrangements, improvise and sing background vocals in live performances and recording sessions. Kailey's live performance highlights are comprised of playing with artists such as Rod Stewart, Annie Lennox, Willie Nelson, Lalah Hathaway, Sharlotte Gibson, Jetro da Silva, Mario Castro Quintet w/ Strings feat. Dave Liebman, Nikolas Metaxas, Art Decade, Jesse Denaro, Animal Flag, Berklee Contemporary World Strings under direction of Eugene Friesen, and the Whitney Houston Tribute show. Her collegiate education includes the Baldwin-Wallace Conservatory of Music from 2008-2010 as a Violin Performance major and the Berklee College of Music, where she graduated with a B.M. in Professional Music in May 2013.
Kailey is currently working on her debut album.  In addition, she is committed to teaching violin, piano and music to inspire and empower anyone and everyone to step into their greatness and fulfill their dreams and goals.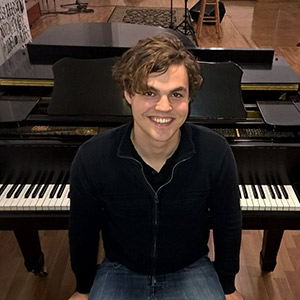 Piano, Composition, Recording, Mixing/Editing
Wyndham Academy of Music, Piano Pedagogy and Composition
Shane is an accomplished pianist and composer.  He began studying music at age 4, learning both the violin and piano. During his musical education, Shane performed frequently at various venues. Some of the venues included wineries, hotels, private gatherings, concert halls and several competitions.
Shane received a Certification in Piano Pedagogy and Composition from the Wyndham Academy of Music. After teaching in Oregon, he moved to Los Angeles to further his career in teaching and film scoring. Since then, he has taught at three schools with a wide variety of students and has had his compositions featured on Lifetime as well as several commercials.
While primarily schooled in classical music, Shane is also adept at teaching rock, blues, pop, jazz and ragtime. He believes that the method should always fit the student and remain relevant to their interests. His teaching method is to instill a love of music from the very first lesson so that music will never become a frustrating obligation, and always fulfilling source of joy and continuous exploration.
Drums, Piano, Performance, Recording & Music Production
Berklee College of Music, B.A. in Writing and Production
Taylor is a drummer, composer and producer from Los Angeles. He began playing drums at the age of 7 and was exposed to a wide variety of music from Jimi Hendrix to Miles Davis. Taylor holds a Bachelors Degree in Contemporary Writing and Production from Berklee College of Music.
Currently, Taylor is the drummer for the Karen Lovely Band and does freelance work in the LA area. Notable venues and shows Taylor has played include The Hollywood Bowl, Dorothy Chandler Pavilion, Monterey Jazz Festival and the Congac Blues Festival.
New England Conservatory of Music - B.M. with Academic Honors
I love to teach and over the past 30 years in between touring and performing I have always had a large studio of piano, voice & guitar students.  I believe that each student is different and learns at their own pace; if a student is interested in the music they are learning, then they will be inspired to practice and thrive at their instrument.  My philosophy is that any song that holds a student's attention is one we can learn from, whether it's chords & basic theory from a pop song or Jazz Standard, to song structure from a ballad, to phrasing and poetry from a rap song or vocal pedagogy from a light Operatic piece! Music has something for everyone.
My performance experience spans over 30 years.  Here are some of my many accomplishments: I have performed on the Chapman Stick with The Blue Man Group at the Astor Place Theater in NYC as the first female band member from 1999 to 2001, toured Europe as a background singer with Danny Vaughn of Tyketto , performed with a girl group revival show called, The Party Dolls, and with many corporate bands in the NYC area from 2001 to 2014.  Most recently I have been performing as Carole King in my tribute band, Sweet Seasons- A Carole King Tribute.
Guitar, Saxophone, Piano, Composition
University of Rochester/Eastman School of Music, B.A. - Popular Music and Jazz
Jamie is a teacher, guitarist, singer/songwriter, saxophonist, front man, and pianist. His teaching career began at the age of 14, as a volunteer in the Songcatchers, Inc. program, teaching saxophone and piano to underprivileged children in New Rochelle, NY. He went on to study music at the University of Rochester/Eastman School of Music. In 2007 he did an eight-month internship at Island Def Jam/Universal Music Group whilst living in Harlem, after which he completed an independent study on the modern music industry, and was awarded the first ever Bachelor of Arts Degree in Popular Music and Jazz from Rochester/Eastman. Simultaneously, Jamie single-handedly designed, produced, and taught the General Music Program for K-10 at Cornerstone Academy in Brockport, NY. In the last fourteen years, Jamie has built a formidable studio of private students of all ages on guitars, saxophones, piano/keyboard, bass, voice, composition/songwriting, and music theory. Congruently, he has produced and hosted annual student recitals, given pre-conservatory consulting, helping to place students at Belmont, Berklee, SUNY Purchase, MIT, etc., led three pre-school music programs, and served as Jewish Music Specialist and Shabbat Program Coordinator for the 92Y camps summers 2012, 2013, and 2014, and for the UWS JCC Camps summers 2015 and 2016 and Maor Academy starting in August 2021. Throughout his teaching career, Jamie has also participated in many performance and recording projects as band leader of The Rift, a guest and a solo artist. During academic year 2016 - 2017 he was a Show Director for the School of Rock - Mamaroneck and for the academic year 2017 - 2018, Music Director for Heketi Charter School (now defunct). Most recently he designed, produced, and taught residencies, culminating concerts, and family workshops for LEAP NYC as a Teaching Artist, maintains a studio of private students, and teaches for various institutions and independent contractors. He hopes to deepen his impact with music by exploring an education in music therapy and starting a not for profit that provides a 24/7/365 safe-space for young artists, thespians, and musicians in the future.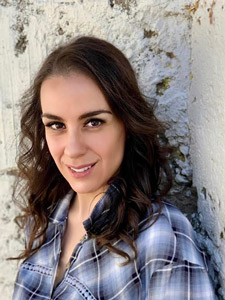 UC Davis, B.A. in Music and Vocal Performance
Amanda's love of music began at the age of five when she started playing piano.  Her love of music grew even stronger when she began playing flute in her elementary school band. Amanda has a love for musical theater and was featured in choral works such as The Road Home, Amazin' Grace and Ives' Symphony 4. She has sung with the Chorus and San Francisco Opera Adler Fellow in the UC Davis production of "Carmen," as well as Purcell's "Dido and Aeneas," Le Nozze di Figaro, Die Fledermaus, and The Magic Flute.  Amanda performs in Musical Theater and has played a wide variety of roles including The Wizard of Oz, Sweet Charity and West Side Story where she played the role of Maria.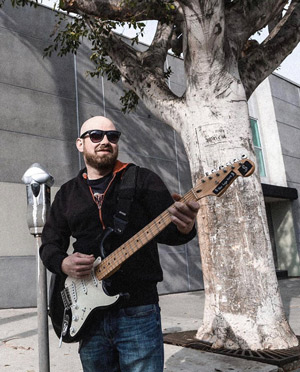 Guitar, Recording, Mixing/Engineering, Music Production, Performance & Accompaniment
Berklee College of Music, B.A in Professional Music
Born in Morristown, New Jersey and raised in Boston, Bill began his musical journey on guitar at age 11. With one year of lessons under his belt, he started his first band and has not looked back since. While engaging in his studies, Bill worked as an audio engineer and session guitarist in both Boston and Los Angeles. After graduating from Berklee Magna Cum Laude, Bill moved to Los Angeles to continue his career as a session guitarist and audio engineer. Currently Bill works throughout Greater Los Angeles in both live and studio settings.  Bill is passionate about the guitar.  He believes playing the guitar should be enjoyable and rewarding, and he hopes to share that passion with his students.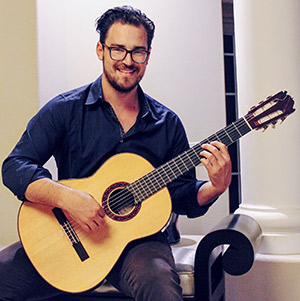 Online Only: Guitar, Recording, Mixing/Editing
University of Southern California, B.M. in Classical Guitar
Andrew is a passionate, multifaceted musician from Calabasas, CA. His mastery of the guitar spreads across multiple styles of music, focusing on classical and pop. Andrew has quickly built a career as a performing artist, guitarist, and composer. As a teenager, he was already in high demand with his band, Mysterious Bob. They were even invited to perform on the Sharon Osbourne Show. To date, Andrew's performance experience is vast and includes performing concerts at Dodger Stadium, Universal City Walk, Whisky A Go-Go, Roxy Theatre and other notable venues.
While earning his Bachelors of Music in Classical Guitar Performance from the University of Southern California Magna Cum Laude, Andrew studied with and performed for some of the top classical guitarists in the world, including Pepe Romero, Scott Tennant, Andrew York, William Kanengiser, and Evan Hirschelman.
In addition to his studies and band experience, Andrew has taught guitar for many years, helping a wide variety of students achieve their musical goals. He has a true passion for teaching and loves to guide students of all ages in their journey to learn the instrument.
Online Only: Piano, Voice, Songwriting, Performance & Recording Services
Jaki has spent her life pursing the arts. She was first introduced to piano and voice at the age of 10 and quickly developed a passion for music studying everything from classical music to pop/contemporary and more.  Jaki began her professional career teaching private music lessons and building her home studio to write and record her music, including recording vocals and piano for producers all over the world which led to getting signed for the first time in 2013.
With more than five years of professional experience, Jaki feels that her formal training and studies in styles ranging from Classical to Pop has not only assisted with her ability as a Music Teacher and Educator, but has also helped her attain writing and production work for dance and pop artists. In October 2017, her song 'Uh Oh' was placed on the Billboard Dance Chart, and her music can be found on Spotify and other online platforms. Jaki continues to be an active member of the local musical community and maintains a busy schedule teaching private music lessons and writing and recording her music.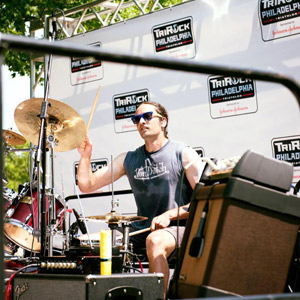 Online Only: Drums, Piano, Guitar, Ukulele & Peformance
Rutgers University, B.A. Music
Paris first started playing music at a very young age. Starting with drums as a child, this eventually led him to pursue and study multiple instruments including Piano, Guitar and Ukulele. While most of his professional career has been focused on playing drums, Paris has also been an asset to bands as a multi-instrumentalist playing as a pianist and guitarist as well. He has years of experience coaching and directing rock bands in summer camps and would often fill in on drums, guitar and keyboard for practices and performances.
All while being a touring musician for 15 plus years, Paris has been teaching drums, guitar and piano for nearly a decade. While living in New Jersey, he was Certified by the State of New Jersey to work with High School and Middle School students in an academic setting teaching percussion and marching band groups. As a recent transplant to Los Angeles, Paris continues to follow his passion for music while professionally teaching and performing.
Online Only: Voice, Guitar, Bass, Piano, Percussion, Performance & Songwriting
Berklee College of Music, B.M.
Stephen grew up in Nashville, Tennessee and in Tampa Florida. The son of two working musicians, he became interested in music early in life. He started with piano at the age of five, and then become proficient in guitar, bass, percussion and singing. After graduating from Berklee College of Music, Stephen worked as a professional musician performing weddings and corporate events. As a songwriter, his work has been featured on TV and film including the hit show "Dance Moms" on Lifetime. He is passionate about helping both beginners and professionals reach their musical goals. Stephen has taught children as young as five, teenagers and adults. He looks forward to helping his students reach their full potential.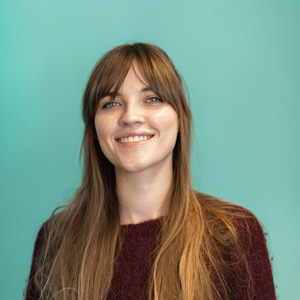 Voice, Piano, Composition & Performance
The New School for Jazz and Contemporary Music, NYC, BFA in Vocal Performance
Born in Sydney, Australia, Mariel's life has been devoted to music from an early age. While still in Australia she began her performance career, appearing at large venues and events including performances with Opera Australia at the Sydney Opera House. Since coming to the United States, Mariel has completed a degree in Vocal Performance from the New School for Jazz and Contemporary Music in NYC as well as doing session vocal work for songs which have appeared on major national TV programs and on national ad campaigns. As an instructor, Mariel has been teaching students of all backgrounds, skill levels, and interests with both vocals and piano. She enjoys working with students of all ages and various interests, and helping them discover their innate love of music and to develop the tools to express themselves.
Piano, Voice, Songwriting, Recording, Mixing/Editing & Music Production
McNally Smith College of Music, B.A Music Theory and Composition
Matthew is a formerly signed Independent artist based out of Los Angeles, CA.  Spending his formative years in Morocco with his Norwegian-American father and his African-American mother before moving to Minneapolis-St. Paul, Matthew fell in love with music as a young boy. Introduced by his supportive musician father to the songwriting of The Beatles, the stage presence and undeniable showmanship of James Brown and the epic artistry of Michael Jackson, Matthew didn't just absorb these influences but symbiotically ingested them. With a natural affinity at age six, Matthew quickly learned piano, and drums, while also excelling at singing, melody, and poetry.
Graduating from the McNally Smith College of Music in Saint Paul in 2014, Matthew enjoyed his first taste of success with the six-piece ensemble, The Common Cassettes, who toured throughout the U.S. with marquee performances in Seattle, Austin, and Rochester, New York. This notoriety landed him at Minneapolis' largest independent label, Pledge Empire Records, with whom he found himself producing, ghostwriting, composing and featuring on various songs for groundbreaking Hip-Hop/Rap artists such as Ced Linus, Sti-Lo Reel, Prince Carlton and Louis P.  During this prolific time, he was nominated "Best RnB Artist of the Year" by the Twin Cities Urban Music Awards while also scoring compositions for "Worldwide Star Search" in Hollywood, performing with 3x Grammy-Award winners, Jamaica Bennett, and Pippi Ardennia, and collaborating with former NFL Defensive Linemen, Esera Tuaolo for "Hate in Any Form is Wrong," an event to foster diversity in sports and anti-bullying among youth.
Aside from playing live music, Matthew continues to teach beginner/intermediate artists who are looking to improve their skills as a musician.  Whether you want to learn how to hit a note, play a riff or event or elevate yourself as a singer/songwriter, Matthew has got you covered!