Simi Valley Music Lessons for Kids and Teens
At Music School To Go, we offer the highest quality private in-home music lessons in Simi Valley to children of all ages that will inspire passion, creativity, and a deeper enjoyment of music in students of all ages and skill levels. Music lessons for beginners is our specialty. We also specalize in music lessons for kids. Piano lessons, guitar lessons and voice lessons are our most popular options. Our goal is to make music education fun and easy, while still providing a nurturing and structured learning approach that's necessary to achieve results.
At Music School To Go, we believe that music should be fun and engaging and we do everything to make sure it stays that way. By offering private one-on-one instruction, we feel it is the most effective way to enhance a student's learning experience.
Private Music Lessons in Simi Valley
We offer fun and interactive instruction to children and adults on the following instruments including vocal instruction:
Drums
Flute
Clarinet
Saxophone
and More!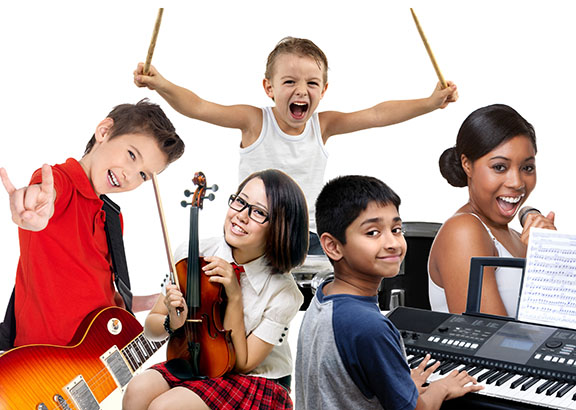 We offer lessons in 30 minute, 45 minute and 1 hour blocks, making lessons the perfect length for each student based on their age, experience and attention span. All lessons are customized with personalized lesson plans according to each child's skill level and area of interest. Our teaching method combines all the fundalmentals of music, and our teachers always end each lesson with something fun like a favorite song.
Finding the Right Music Teacher in Simi Valley, CA
If you are ready to begin your musical journey, finding the right music teacher is the most important decision you will make. We make that decision easy with our highly experienced, talented and inspiring team of teachers working together to serve our communities. We take pride in bringing you the very best in private music lessons in Simi Valley that inspire creativity, passion and a genuine enjoyment of music.
Our teachers have received their music education from prestigious institutions such as Berklee College of Music, UC Davis and University of Southern California. Not only are our instructors highly qualified, they truly know how to explain concepts and enjoy music with students of all ages and levels. At Music School To Go, your teacher will be friendly, patient, professional and FUN!
In-Home Music Lessons in Simi Valley
When you choose Music School To Go, you'll enjoy the advantage and convenience of private music lessons in your home, at your own pace and tailored specifically to you. It's your music, on your schedule, with the best teachers. When you sign up for lessons, one of our highly qualified teachers will come to you. We'll carefully custom match you with the right teacher for the best possible music lessons experience who suits you best and personalize instruction to your age and learning style. We're 100% confident you'll love your instructor-- students always do!
Music Lessons for Beginners to Advanced
From absolute beginner to seasoned musician, lessons are great for all levels. Our current students range in ages from 4 years old to students in their 80's. Whether your child is a beginner, intermediate or advanced player, our teachers are adept at teaching all skill levels and styles of music. We take care to teach what you want to learn so music is rewarding for students of all ages and levels.
Recitals
Each year, Music School To Go proudly offers two annual recitals and all students are encouraged, but not required, to participate and perform. Recital opportunities are not only fun, they provide each student with the opportunity to work towards the goal of performing at least one piece really well. Without exception and regardless of age, students rise to the occasion. They practice more, focus better and put forth the extra effort to make sure that their recital performance is the best it can be.
Month-to-Month Lesson Plans
All students are on a month-to-month basis, and you are under no obligation to enroll for any "set" period of time. We do not require registration fees or long-term commitments. You can begin whenever you like and can discontinue at any time.
It's easy to take the next step!
We have been serving families in Simi Valley, CA since 2004 and hope that your family will be the next to join our Music School To Go family!
Lessons can begin at any time!
Want to schedule a lesson?  Music School To Go offers instruction in piano, guitar, voice, ukulele, violin, viola, flute, drums and percussion, clarinet and saxophone.