Piano Lessons in Woodland Hills
With the Best Teachers in Your Home
Music School To Go offers the highest quality beginner to advanced piano lessons in Woodland Hills for children ages 5 and up. Beginner keyboard and piano lessons are our specialty. Our highly qualified and experienced teachers integrate both classical and popular music if so desired. Our expert piano teachers use a fun and educational approach while reminding students that daily practice is key to progress. When students have fun, they are motivated to practice harder. Our students learn the piano faster and they love playing. Younger students continue playing instead of quitting, and adults who played when they were kids learn to love music again.
Finding the Right Piano Teacher in Woodland Hills
All piano teachers are not the same. Finding the right school is the first step. The main reason to learn piano with us is our outstanding teachers. We pride ourselves in having the most experienced and talented music teachers, all of whom are professionally trained educators with university degrees in their instruments. Our teachers have professional performance experience as well. Our piano teachers are dedicated to learning about your personal musical goals and helping you to achieve them. With our fantastic team of the absolute best piano teachers in Woodland Hills, we are confident that we have the right teacher to meet your music lesson needs. Not only are our instructors highly skilled, they truly know how to explain concepts and enjoy music with students of all ages and levels. At Music School To Go, your teacher will be friendly, patient, professional and FUN! Meet our Teachers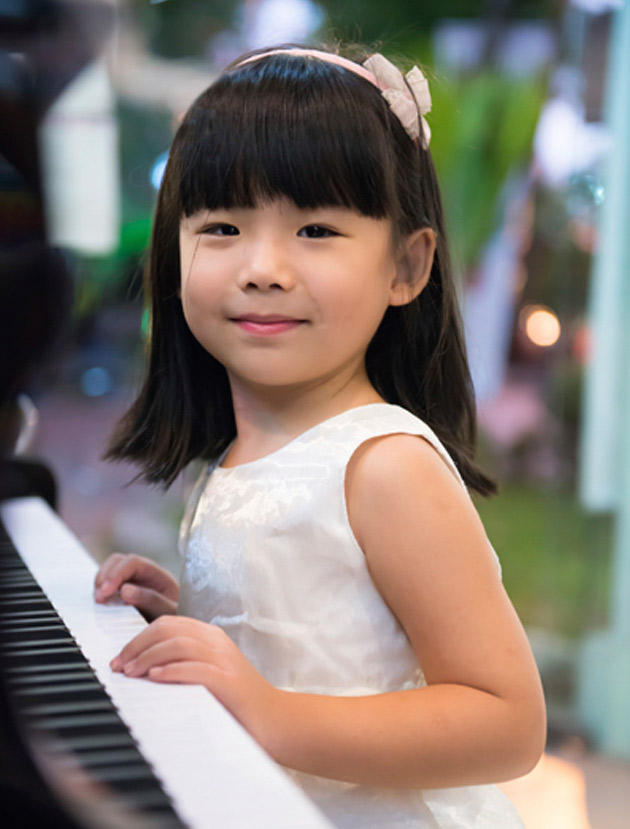 Keyboard/Piano Lessons in Woodland Hills for Children
We specialize in keyboard/piano lessons for children. It's what we do. Period. We love to help the youngest piano students get started with music, and ensure that they are doing things right from the very beginning. There are some special considerations when teaching young students. Music School To Go's piano teachers are trained in our teaching method to ensure that they are providing lessons that are appropriate for your child's age, experience, and level of development.
The Best Piano Teachers in Woodland Hills
How do we know we have the best teachers? Our teachers undergo a rigorous hiring process where we evaluate their character, ability, background, and experience. Additionally, we handpick our teachers for their enthusiasm and patience. We're 100% confident you'll love your teacher -- students always do!
Piano and Voice Lessons in Woodland Hills for Children
Often children under the age of 10 take piano and voice lessons together. We call this "Music for Kids." These lessons include learning the basics of piano and singing, as well as rhythm and reading notes and are a lot of fun!
Since children under the age of 10 tend to have short attention spans, these private lessons are 30 minutes in length. Our teachers divide each lessons into segments that focus on a variety of songs, fun exercises and games. The exercises are designed to prepare your child for more advanced voice lessons when they are a little older.
Piano Lessons in Woodland Hills for Beginners to Advanced
We love beginners! Yes, our piano teachers have impressive accolades, but don't let that intimidate you. We enjoy helping students start right from scratch or rediscover their passion for piano. Students need no prior experience. Of course we gladly accept intermediate and advanced students, whether you are working to get to the next level or preparing for an audition.
Don't have a piano? No problem. You do not need to have a piano at home to take lessons. Using a keyboard for lessons is a perfect substitute. We recommend learning on an electronic keyboard with 88 weighted keys. If a keyboard with 88 weighted keys is out of your price range, we recommend that students use a keyboard with at least 61 touch sensitive keys in order to be able to do all the exercises in our lessons.
In-Home Piano Lessons in Woodland Hills
When you sign up for piano lessons, one of our highly qualified piano teachers will come to your home. We'll carefully match you with the right teacher within 5 days who suits you best and personalize lessons based on your age, experience and learning style. We are 100% confident you'll love your instructor - students always do!
Recitals Twice A Year
We offer two fun, low key recitals each year. Recital participation is voluntary and we encourage all students to participate. Recital opportunities are not only fun, they provide each student with the opportunity to shine. Without exception and regardless of age, students rise to the occasion. They practice more, focus better and put forth the extra effort to make sure that their recital performance is the best it can be.
Month-to-Month Lesson Plans
All our students are on a month-to-month basis, and you are under no obligation to enroll for any "set" period of time. You can begin whenever you like and can discontinue at any time.
It's easy to take the next step!
We have been serving families in Woodland Hills, CA since 2004, and it is our hope that your family is the next to join our Music School To Go family!
You may also be interested in: Guitar Lessons Woodland Hills | Voice Lessons Woodland Hills | Violin Lessons Woodland Hills | Drum Lessons Woodland Hills
Lessons can begin at any time.
Want to schedule a lesson?  Music School To Go offers instruction in piano, guitar, voice, violin, ukulele and drums for children and adults of all ages.