Piano Lessons in Tarzana, CA
With the Best Teachers in Your Home
Music School To Go offers fun and enriching keyboard and piano lessons in Tarzana for children, teens and adults in the comfort and privacy of your home. Learn to play piano with the best teachers on your schedule at a time that works best for you. Keyboard and piano lessons for beginners are our specialty. Our highly qualified piano and keyboard teachers have a love for music and a passion for teaching. Our piano teachers in Tarzana are dedicated to providing you with the best music education experience possible.
Keyboard and Piano Lessons for Kids in Tarzana
Does your child want to learn to play the piano? Our patient and experienced teachers will teach your child to play the piano. Piano lessons for beginners is the perfect place to start for kids with no previous experience.
Don't have a piano? No problem. You do not need to have a piano at home to take lessons. Using a keyboard for lessons is a perfect substitute. You can learn to play piano on an electronic keyboard with a minimum of 61 touch sensitive keys in the meantime.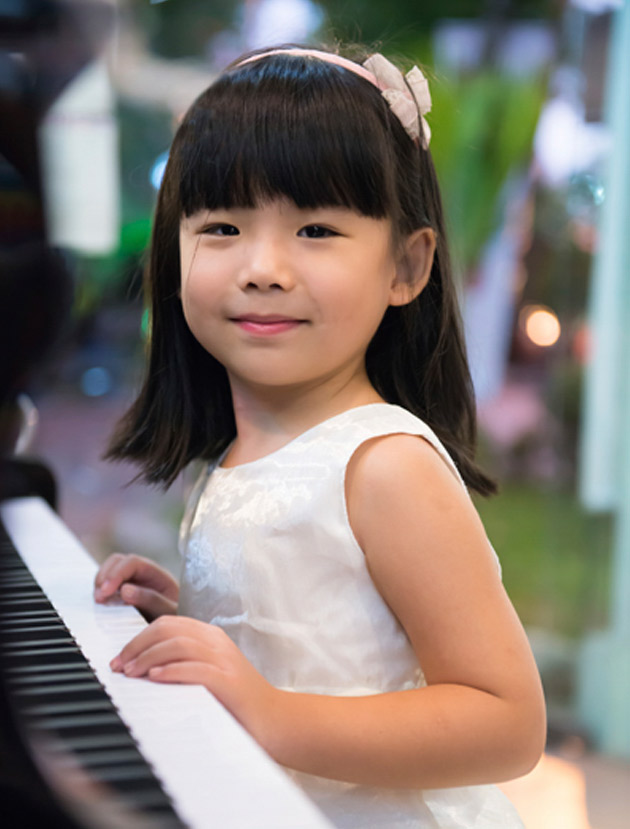 Keyboard and Piano Lessons in Tarzana for Beginners
We offer keyboard and piano lessons for beginners as well as intermediate and advanced instruction. Our program is built with the perfect blend of education and fun. Beginners will learn basic fundamentals and chords, as well as easy songs and melodies. Piano lessons for beginners include correct posture when sitting at the piano, correct hand and finger shapes over the keyboard, and basic musical concepts. Our piano teachers always end each lesson with something fun such as a favorite song or riff.
"No words can describe music because music speaks for all that is beyond human expression."
- Annie Amen
Find An Expert Keyboard/Piano Teacher in Tarzana
Our friendly, experienced and talented keyboard and piano teachers in Tarzana hold university degrees in music performance and are professionally trained musicians and educators. Not only are our teachers highly skilled, they are trained in our teaching method to provide an excellent learning experience for every one of our students. Most importantly, our piano teachers truly know how to explain concepts and enjoy music with students of all ages and levels. At Music School To Go, your teacher will be friendly, patient, professional and FUN! Meet our Teachers
In-Home Keyboard/Piano Lessons in Tarzana
When you choose in-home lessons, you are choosing the most efficient and convenient way to include music in your child's life. When the piano teacher comes to you, you save time, money, and energy! Your time is valuable. With lessons in your home, you won't have to waste time driving through traffic to and from lessons and waiting for the lesson to end. You'll love the convenience of lessons in your home! Not only is this a convenient option for busy schedules, but it allows you to learn to play piano in the familiar, comfortable space of your own home.
When you sign up for piano lessons, we'll carefully custom match you with the right teacher who suits you best and customize lessons to your age and skill level. Our goal is provide you with the best private piano lessons experience possible. We're sure you'll love the convenience of lessons in your home. Additionally, we're 100% confident you'll instantly click with your piano teacher and be on your way to making music with the best teachers!
Recitals
We proudly offer two fun, low key recitals each year and we encourage all students to participate. Recital opportunities are not only fun, they provide each student with the opportunity to shine. Without exception and regardless of age, students rise to the occasion. They practice more, focus better and put forth the extra effort to make sure that their recital performance is the best it can be. These recitals are free and we do not charge for recital participation or admission fees.
Month-to-Month Lesson Plans
No registration fees, no long-term commitments, no hidden fees. You are only committed to a month at a time. You can begin lessons at any time, and discontinue lessons at any time.
No matter where you are in your musical journey, there's a place for you at Music School To Go. If you are ready, we have a friendly, highly skilled piano teacher in Tarzana ready to help you learn.
We have been serving families in and near Tarzana, CA since 2004 and hope that your family is the next to join our Music School To Go family!
You may also be interested in: Guitar Lessons Tarzana | Voice Lessons Tarzana | Violin Lessons Tarzana | Drum Lessons Tarzana
Lessons can begin at any time.
Want to schedule a lesson?  Music School To Go offers instruction in piano, guitar, voice, violin, drums, ukulele, flute and saxophone for children and adults of all ages.