Piano Lessons in Encino
With the Best Teachers in Your Home
Welcome to Music School To Go. We offer fun and enriching keyboard and piano lessons in Encino for kids, teens and adults of all ages in the comfort of your home. Our specialty is piano lessons for beginners. Keyboard and piano lessons in Encino are taught by highly qualified and experienced instructors who have a passion for music and love to teach. Current students at Music School To Go range in ages from 5 years old to students in their retirement years. Our goal is to make music education FUN, while still providing a nurturing and structured learning approach that's necessary to achieve results.
Finding the Best Keyboard/Piano Teacher in Encino
Since selecting a piano teacher in Encino is the most important decision you will make, Music School To Go makes that decision easy with the absolute best team of highly qualified, passionate and inspiring piano teachers. Now, finding the right piano teacher in Encino has never been easier. Our outstanding music teachers received their education from prestigious institutions such as Berklee College of Music, Baldwin-Wallace Conservatory of Music and NYU Steinhardt's Master of Music program. Our instructors have professional teaching and performance experience as well. In addition to their teaching credentials, our teachers have warm personalities, are extremely friendly and strive to get to know each student and their parent on a personal level. Meet our Teachers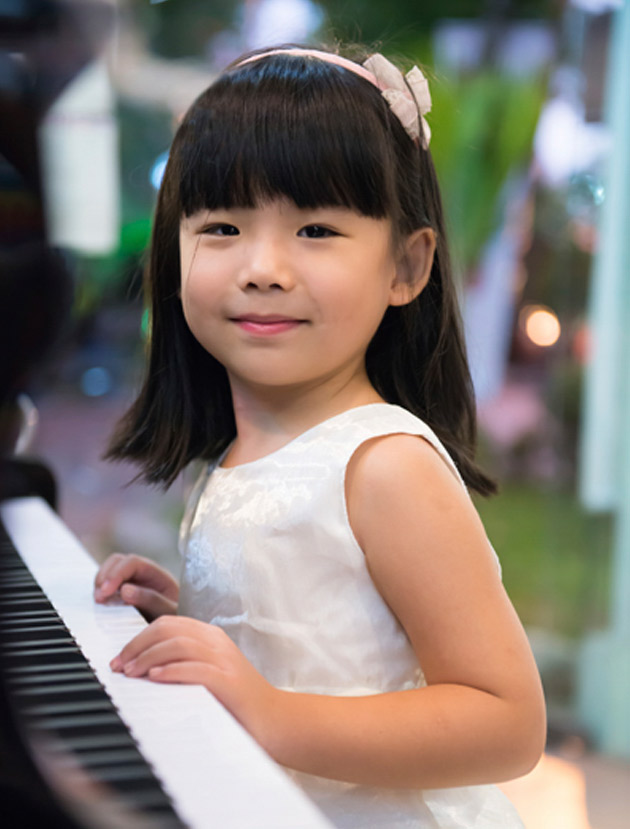 Best Piano Teachers in Encino
How do we know we have the best teachers? Our teachers undergo a rigorous hiring process where we evaluate their character, ability, background, and experience. Additionally, we handpick our teachers for their enthusiasm and patience. We're 100% confident you'll love your teacher -- students always do!
Keyboard/Piano Lessons for Kids Encino
We specialize in keyboard/piano lessons for kids and teens. Children and teens enjoy learning piano and keyboard. We teach all styles of music from Bach to Rock. Whether you want to learn classical, pop or country, our piano lessons for kids are fun and inspiring. Don't have a piano at home? No problem. We recommend learning to play on an electronic keyboard with 88 weighted keys in the meantime. If a keyboard with 88 weighted keys is out of your price range, we recommend a keyboard with a minimum of 61 touch sensitive keys in order to be able to do all the exercises in our lessons.
.
Piano Lessons for Beginners to Advanced
Piano lessons for beginners in Encino is our specialty. All of our piano lessons are designed for beginner musicians, but they don't stay "beginners" long. At Music School To Go, your child will learn: Piano/Keyboard playing, Theory, Harmony, Rhythm, Note Reading, Ear Training, Composition and more. Your child will be taught according to the age they begin.
In-Home Keyboard/Piano Lessons Encino
When you choose in-home lessons, you're choosing the most efficient and convenient way to include music in your child's life. Driving is inconvenient and fighting traffic is a struggle. Leave the worry to us. We bring you the best experience right to your door. Not only is this a convenient option for busy schedules, it allows you to learn your instrument in the familiar, comfortable space of your own home. You'll love the convenience of lessons in your home!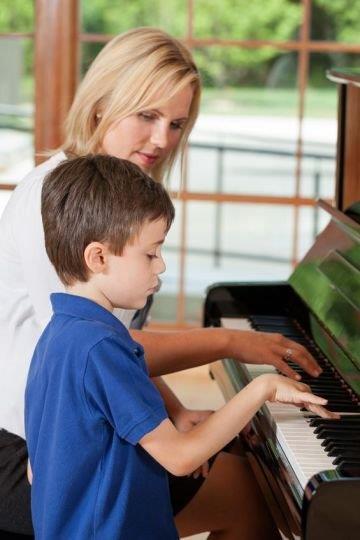 Recitals
Music School to Go offers two fun, low-key recitals twice during the year to encourage practice and performance techniques. Students are not required to perform, but most choose to. Recitals are not only fun, they motivate students to practice more. Students never pay for the recitals.
Simple Month-to-Month Lesson Plans
We offer a simple monthly lessons plans and do not require a long-term contract or registration fees. We offer flexible scheduling with vacation allowances as well as convenient payment options. Families can pay for lessons by check or credit card.
It's easy to take the next step!
We have been serving families in Encino, CA since 2004, and hope that your family will be the next to join our Music School To Go family!
You may also be interested in: Guitar Lessons Encino | Voice Lessons Encino | Violin Lessons Encino | Drum Lessons Encino
Lessons can begin at any time!
Want to schedule a lesson?  Music School To Go offers instruction in piano and keyboard, guitar, voice, violin, viola, ukulele, flute, drums and percussion, clarinet and saxophone.