Guitar Lessons in Westlake Village
With the Best Teachers in Your Home
Are you looking for high quality private guitar lessons in Westlake Village? If your answer is yes, you're in the right place. Music School To Go provides guitar lessons in Westlake Village for children, teens and adults of all ages and skill levels. Our highly qualified guitar teachers are ready to help you learn. Our lessons are easy and fun for absolute beginners to shredders who melt strings. When you choose Music School To Go, you'll enjoy the advantage and convenience of in-home private guitar lessons at your own pace and tailored specifically to you. It's your music, on your schedule, with the best teachers!
Finding the Right Guitar Teacher in Westlake Village
All guitar lessons are not the same. Finding the right school is the first step, but the main reason to learn guitar with us is our outstanding teachers. We pride ourselves in having the most experienced and talented music teachers, all of whom are professionally trained educators with university degrees in their instruments. Our teachers have professional performance experience as well. With our fantastic team of the absolute best guitar teachers, we are confident that we have the right teacher to meet your music lesson needs. In addition to their teaching credentials, your teacher will be friendly, patient, professional and FUN!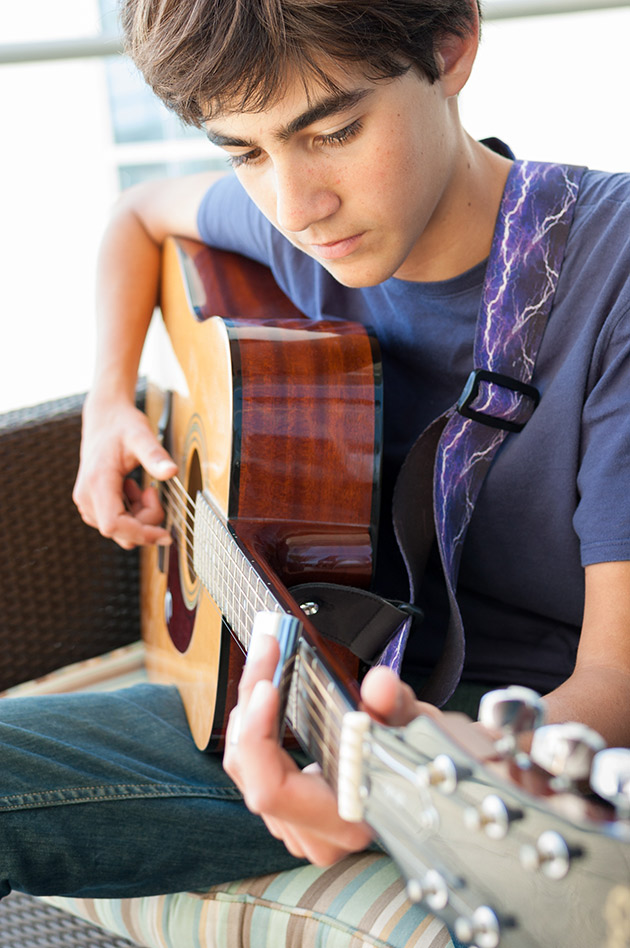 Guitar Lessons for Children, Teens and Adults in Westlake Village
Jam and play your favorite tunes to build skills and ability. Play the music you like at your own pace, practicing guitar chords and strumming techniques and most importantly, confidence. Whether you're interested in electric guitar or acoustic guitar, we'll help you get to the level you want to be. We teach bass guitar and ukulele as well.
Learn to Play Guitar - All Styles
Our guitar teachers teach a variety of styles from rock, metal, pop, soul, blues, jazz, country and more. It doesn't matter what style music you play, because you can learn how to sound great playing the music you love. Whether you want to play guitar like Jimmy Page or Taylor Swift, or you want to develop your own unique style, our teachers will help you become the guitarist you want to be.
"No words can describe music because music speaks for all that is beyond human expression."
- Annie Amen -
In-Home Guitar Lessons in Westlake Village
When you choose in-home guitar lessons, you're choosing the most efficient and convenient way to include music in your child's life. No need to worry about driving through traffic to a school and waiting for the lesson to end. When you sign up for guitar lessons, one of our highly qualified guitar teachers will come to your home. We'll skillfully match you with the right teacher who suits you best and personalize lessons based on your age, experience and learning style. We're 100% confident you'll love your teacher -- students always do!
Guitar Lessons for Beginners
Lessons are great for all levels, from absolute beginner to seasoned performer, guitar lessons are tailored to your child's age, ability and experience. Beginner students can expect to work on chords, simple songs and melodies, sight reading and theory. We balance musicianship and fun by making sure that at each lesson you are challenged with a new technical or theory concept. Best of all, we always end each lesson with something fun such as your favorite song or riff.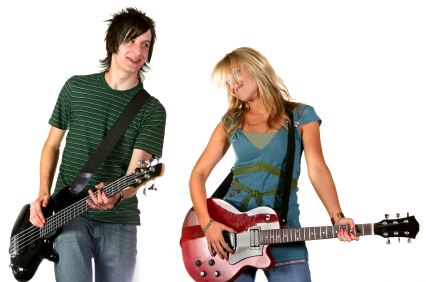 Month-to-Month Lesson Plans
No registration fees, no long-term commitments, no hidden fees. All our students are on a month-to-month basis. You are under no obligation to enroll for any "set" period of time. You can begin whenever you like and can discontinue at any time.
It's easy to take the next step!
We have been serving families in and near Westlake Village, CA since 2004 and hope your family is the next to join our Music School To Go family.
You may also be interested in: Piano Lessons Westlake Village | Voice Lessons Westlake Village | Violin Lessons Westlake Village | Drum Lessons Westlake Village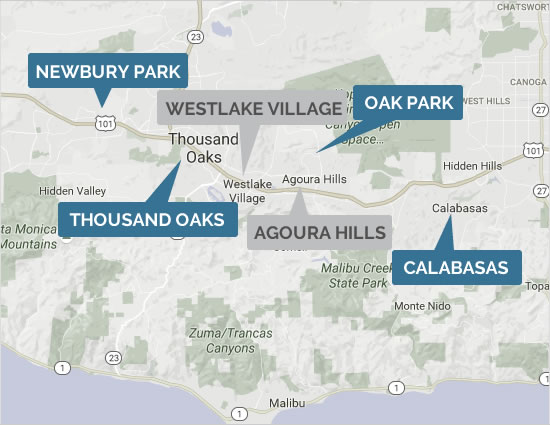 Lessons can begin at any time.
Want to schedule a lesson?  Music School To Go offers instruction in piano, guitar, voice, violin, drums, ukulele, flute and saxophone for children and adults of all ages.