Guitar Lessons in Tarzana, CA
With the Best Teachers in Your Home
Are you looking for fun and inspiring guitar lessons in Tarzana? We offer easy, fun and interactive private guitar lessons for children and adults in the comfort of your own home in Tarzana. Guitar lessons for beginners is our specialty. It's what we do. Period. We recognize that our students (and their families) are very busy. At Music School To Go, our instructors come to your home. We want to make it a convenient and fun environment to learn to play guitar. Our guitar teachers in Tarzana undergo a rigorous screening process, and we believe we have the absolute best team of highly qualified, experienced and talented musicians and educators in the area. Music School To Go guitar teachers are dedicated to providing you with the highest quality private, at home guitar lessons that will inspire passion, creativity and an appreciation for music in students of all ages abilities.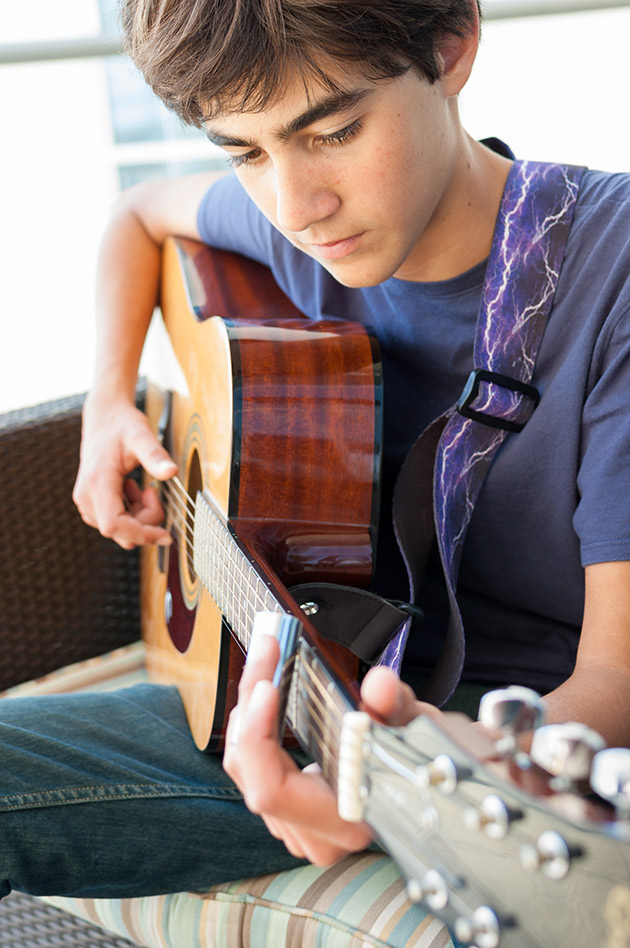 Finding the Right Guitar Teacher in Tarzana
Taking private guitar lessons is the first step to finding the right teacher in the Tarzana area. You won't find more fun, engaging, friendly and talented guitar teachers so you've come to the right place. Our instructors hold university degrees in music performance from prestigious institutions or are gifted musicians and educators. In addition, our teachers are professionally trained musicians and educators who are skilled in our teaching method to provide you with the absolute best guitar lessons experience.
Our guitar lessons are easy and fun for absolute beginners to shredders who melt strings. Jam and play your favorite tunes to build skills and ability. Play the music you love at your own pace, practicing guitar chords, strumming techniques and most importantly, confidence. Whether you are interested in acoustic, electric or bass guitar, we'll help you learn to play the music you love.
Guitar Lessons for Beginners to Advanced
Our enthusiastic instructors make guitar lessons for beginners fun. Our beginner guitar lessons are taught by professional, talented instructors who are trained in all genres of music and are passionate about the type of music you want to learn.
Music School To Go lessons can be whatever you want them to be! Typically for beginners, initial instruction will concentrate on reading music, strumming chords, playing notes and learning easy songs. As students master the basics, our instructors will begin to tailor the lessons to each student's musical preferences. Additionally, you can select the style you like to play, as we offer instruction for classical, acoustic, electric and bass guitar. From Rock to Bach, it doesn't matter what style music you play. You can learn how to sound great playing the music you love.
Guitar Lessons for Children and Teens
Are you looking for a fun after school activity for your children and teens? We speciaize in guitar lessons for children. Kids' guitar lessons with Music School To Go are a fun way to learn how to play great music! Most kids under nine years old start with a small, half-sized classical guitar because it is more manageable to hold. We recommend that children use nylon strings that are soft and comfortable to strum. As kids grow, they will progress to a full-size guitar. Many of our younger students enjoy learning electric guitar, but we can customize our lessons to each student's preferences.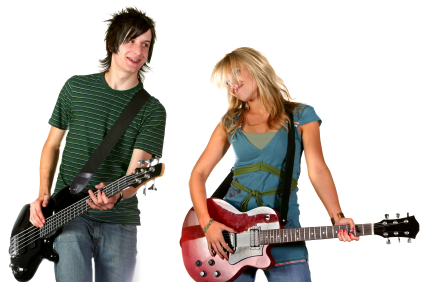 Adult Guitar Lessons in Tarzana
When you were younger did you try an instrument, but never practiced a lot? Did you want to play guitar as a kid? Our instructors can help you learn the music you've always wanted to in a fun, relaxed setting as an adult. Adult guitar lessons are customized for what you want to learn – acoustic, electric, jazz, bass, or any style in between! Whether you want to join a band or just be able to play some songs for fun, we can help you reach your goal.
Learn To Play Guitar Without Leaving Your Home
We understand that some days it seems like you need five more hours just to get everything done. The instructors at Music School To Go come straight to you, reducing the amount of time you spend driving back and forth through traffic to a school or studio. Not only is this a convenient option for busy families, >we're sure you'll love the convenience of lessons in your home!
Playing bass can help you appreciate the music you love to listen to as you notice the delicately crafted notes emanating from this rich instrument. We believe it's never too early or too late to learn a new instrument. Call us today to find out more about learning to play bass guitar.
Month-to-Month Lesson Plans
All students are on a month-to-month basis with no commitment necessary. Lessons can begin at any time. We accept all major credit cards. It's that easy!
A friendly, highly qualified guitar teacher in Tarzana is ready to help you learn.
It's easy to take the next step!
We have been serving families in and near Tarzana, CA since 2004 and hope your family is the next to join our Music School To Go family!
You may also be interested in: Piano Lessons Tarzana | Voice Lessons Tarzana | Violin Lessons Tarzana | Drum Lessons Tarzana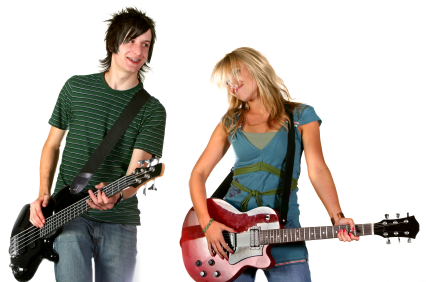 Lessons can begin at any time.
Want to schedule a lesson?  Music School To Go offers instruction in piano, guitar, voice, violin, drums, ukulele, flute and saxophone for children and adults of all ages.