Guitar Lessons in Oak Park, CA
With the Best Teachers in Your Home
Welcome to Music School To Go. Trusted as the industry leader for more than 14 years, our teachers have been providing the highest quality in-home guitar lessons in Oak Park to students of all ages and abilities. If you are looking for the absolute best private guitar lessons in Oak Park, you have found them. We offer acoustic guitar, electric guitar and bass guitar lessons for kids, teens and adults in the comfort of your home. Guitar Lessons for beginners is our specialty. It's what we do. Period. At Music School To Go, our guitar teachers strive to provide you with the best home music education possible.
Finding the Right Guitar Teacher in Oak Park
When you are ready to start your musical journey, finding the right guitar teacher is the most important decision you will make. We make that decision easy with the absolute best team of highly qualified, experienced and talented guitar teachers in Oak Park. Music School To Go's teachers have the education, passion and experience to teach kids of all ages and skill levels. Our guitar teachers make learning rewarding and fun. As professionally trained music educators, our teachers are inspiring ambassadors for music and music education.
Not only are our teachers highly qualified, they truly know how to explain concepts and enjoy music with students of all ages and levels. At Music School To Go, your teacher will be friendly, patient, professional and fun!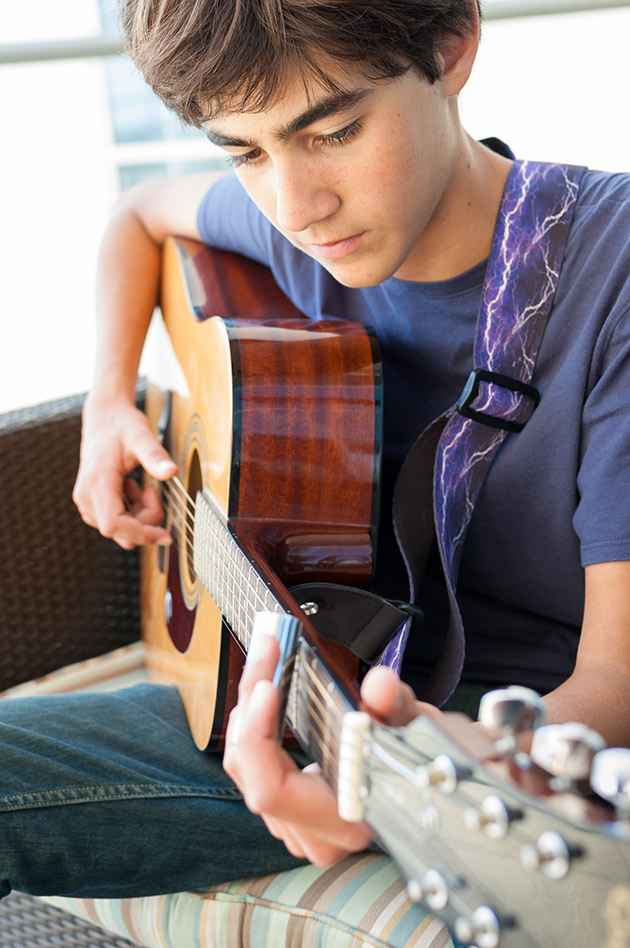 Acoustic and Electric Guitar Lessons
We specialize in guitar lessons for children and teens. We offer both acoustic and electric guitar lessons. Children and teens enjoy learning electric guitar. Our guitar lessons for kids are fun and inspiring. Help your child gain a lifelong love and understanding of music and give her or him the opportunity to experience the success that comes with committed practice.
Beginner to Advanced Guitar Lessons
We love beginners! Beginner guitar lessons is our specialty. Our Guitar Lessons are excellent for kids, for teens and for adults - easy and fun for absolute beginners to shredders who melt strings. You will learn fundamentals of good guitar playing, basic chords, strums, simple songs and achieve a good foundation on which to build further study. At Music School To Go, we balance musicianship and fun by making sure that at each lesson you are challenged with a new technical concept, but always end with something fun such as your favorite song or riff.
In-Home Guitar Lessons Oak Park
When you choose Music School To Go, you'll enjoy the advantage and convenience of guitar lessons in your home. You will learn to play guitar at your own pace and tailored specifically to you. Whether you sign up for beginner guitar lessons or are an advanced player, our teachers are ready to help you learn. Not only is this a convenient option for busy schedules, it allows you to learn your instrument in the familiar, comfortable space of your own home. It's your music, on your schedule, with the best guitar teachers in Oak Park!
Month-to-Month Lessons
All students are on a month-to-month basis, and you are under no obligation to enroll for any "set" period of time. We do not require registration fees or long-term commitments. You can begin whenever you like and discontinue at any time.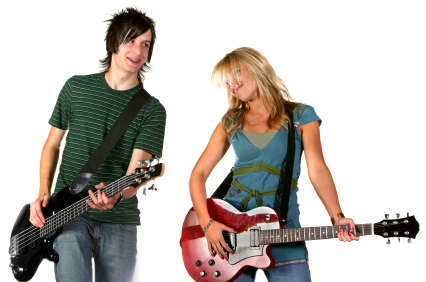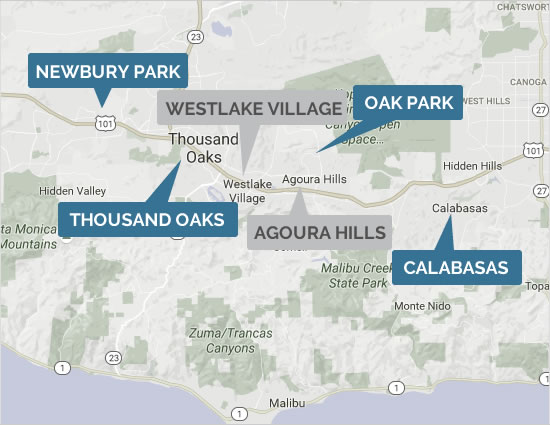 Lessons can begin at any time.
Want to schedule a lesson?  Music School To Go offers instruction in piano, guitar, voice, violin, ukulele and drums for children and adults of all ages.