Guitar Lessons in Newbury Park
With the Best Teachers in Your Home        
Music School To Go makes musicians. We provide the best private guitar lessons in Newbury Park for children and adults of all ages in the comfort of your home. Guitar lessons for beginners is our specialty. We teach acoustic, electric, bass guitar and ukulele. We balance musicianship and fun by making sure that each lesson challenges you with a new technical or theory concept, but always end with something fun such as your favorite riff or song. Whether you're looking for beginner guitar lessons for your kids, or are an adult wanting to improve your skills, our instructors are ready to help you learn with the absolute best guitar teachers in Newbury Park.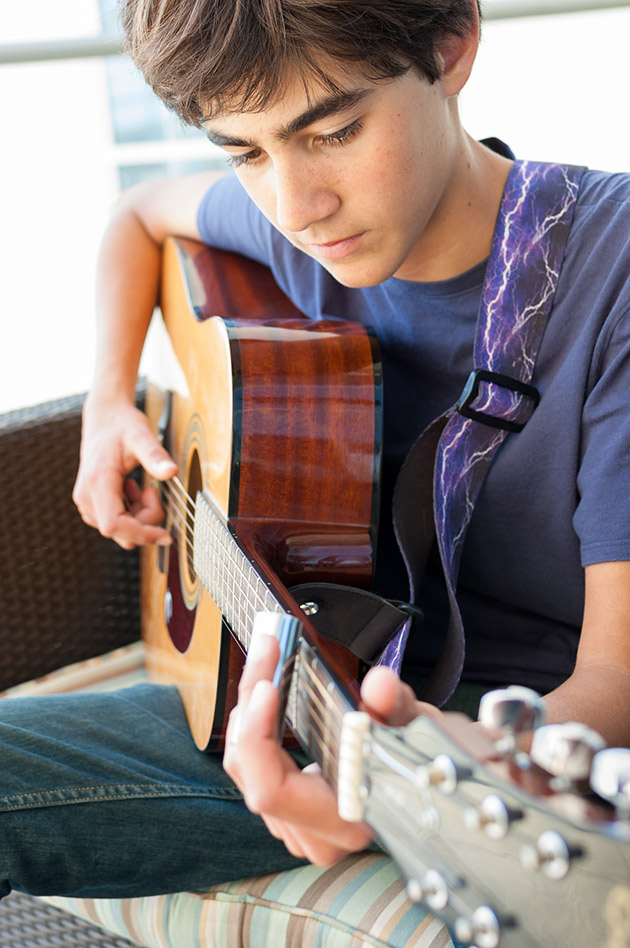 Finding the Best Guitar Teacher in Newbury Park
Since selecting a music teacher is the most important decision you will make, Music School To Go makes that decision easy with the absolute best team of highly qualified, passionate and inspiring guitar teachers. Now, finding the right guitar teacher in Newbury Park has never been easier. Our outstanding music teachers received their education from prestigious institutions such as Berklee College of Music, Baldwin-Wallace Conservatory of Music and NYU Steinhardt's Master of Music program. Our instructors have professional teaching and performance experience as well. In addition to their teaching credentials, our teachers have warm personalities, are extremely friendly and strive to get to know each student and their parent on a personal level.
"I believe every guitar player inherently has something unique about their playing. They just have to identify what it is that makes them different and develop it."
- Jimmy Page -
Guitar Lessons for Beginners
Guitar lessons for beginners is our specialty. All of our guitar lessons are designed for beginner musicians, but they don't stay "beginners" long. At Music School To Go, your child will learn: Guitar playing, theory, harmony, rhythm, note reading, ear training, composition and more. Your child will be taught according to the age they begin and skill level.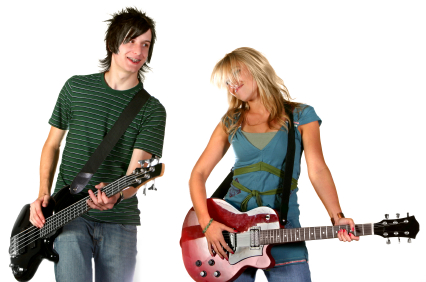 Acoustic and Electric Guitar Lessons for Kids Newbury Park
We specialize in guitar lessons for kids and teens. We offer acoustic, electric and bass guitar lessons, as well as ukulele lessons. We also teach bass guitar. Children and teens enjoy learning electric guitar. Our electric guitar lessons for kids are fun and inspiring. Help your child gain a lifelong love and understanding of music and give her or him the opportunity to experience the success that comes with committed practice.
In-Home Guitar Lessons in Newbury Park
When you sign up for in-home guitar lessons, one of our highly qualified, talented and friendly teachers will come to your home. We'll carefully custom match you with the right teacher for the best private music lessons experience. Your teacher will welcome you a with personalized curriculum to meet your specific goals. You'll instantly click with your instructor and be on your way to making great music with the best teachers!
Recitals
Music School to Go offers two fun, low-key recitals twice during the year to encourage practice and performance techniques. Students are not required to perform, but most choose to. Recitals are not only fun, they motivate students to practice more. Students never pay for the recitals.
Month-to-Month Lesson Plans
No registration fees, no long-term commitments, no hidden fees. You are only committed to a month at a time. You can begin lessons at any time and discontinue lessons at any time.
It's easy to take the next step!
We have been serving families in and near Newbury Park, CA since 2004 and hope that your family will be the next to join our Music School To Go family!
You may also be interested in: Piano Lessons Newbury Park | Voice Lessons Newbury Park | Violin Lessons Newbury Park | Drum Lessons Newbury Park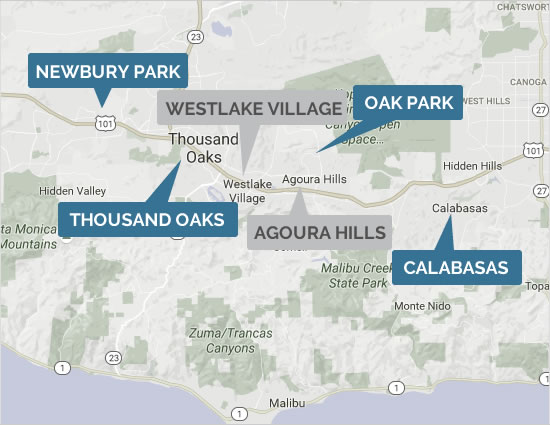 Lessons can begin at any time.
Want to schedule a lesson?  Music School To Go offers instruction in piano, guitar, voice, violin, drums, ukulele, flute and saxophone for children and adults of all ages.