Guitar Lessons in Calabasas
With the Best Teachers in Your Home
At Music School To Go, we provide fun and enriching private guitar lessons in Calabasas for kids and adults of all ages. Our specialty is guitar lessons for beginners. We teach electric guitar, acoustic, bass and ukulele lessons in Calabasas. The most important goal for any child's music lessons is for the child to have fun. Our experienced guitar teachers make learning fun while still providing a structured approach that is necessary to achieve results. Guitar lessons for kids are taught by our highly qualified and experienced teachers who are dedicated to providing you with the best at home guitar lessons in Calabasas. It's your music, on your schedule with the best guitar teachers!
At Music School To Go, our goal is not only to teach music, but also to develop in every student a strong sense of personal accomplishment and confident creativity, as well as an appreciation for music. Did you know that children who learn to play a musical instrument are more advanced socially and academically? Give your child a head start with guitar lessons from Music School To Go.
Finding the Best Guitar Teacher in Calabasas
Not all guitar lessons are equal. Finding the best guitar teacher in Calabasas is the first step. The main reason to learn to play guitar with us is our expert music teachers. All of our pro teachers are trained educators and musicians who care about your child's success and their love for music. Our teachers hold degrees in Music Performance and possess outstanding musical talent. Additionally, they are gifted teachers with the ability to motivate and instruct students of all ages. At Music School To Go, you or your child receives high quality music lessons by pro instructors who know how to motivate you to learn quickly while having fun. Meet our Teachers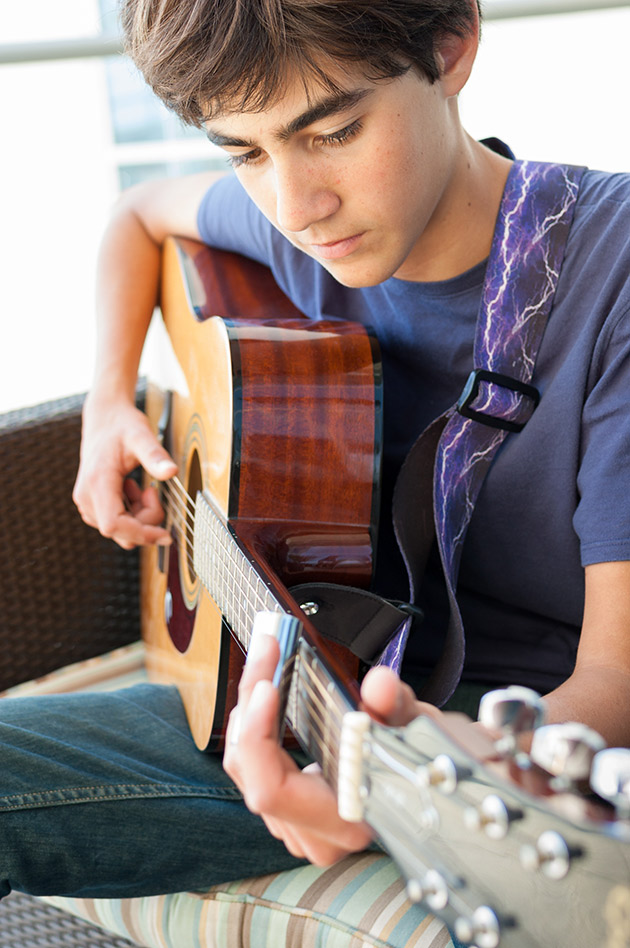 Best Guitar Lessons in Calabasas
Music School To Go teachers have the passion and experience to teach students of all ages and skill levels. They make learning rewarding and fun. Our university trained teachers give the absolute best guitar lessons in Calabasas. They have a positive attitude and a sincere love of teaching music. Also, they love watching their students grow both musically and personally.
"I first started playing guitar when I was eleven years old. I had some neighborhood friends who told me they were starting a band and needed a guitarist. When I told my folks, by the next day I had a guitar lesson set up with a local teacher."
- Darren Robinson, Phantom Planet
Private Guitar Lessons in Calabasas for Kids and Adults
Our guitar lessons in Calabasas are excellent for kids, for teens and for adults - easy and fun for absolute beginners to shredders who melt strings. Jam and play your favorite tunes to build skills and ability! Grow at your pace, practicing left and right hand techniques, chords & scales and most importantly, confidence. We teach acoustic, electric and bass guitar. We also teach ukulele lessons in Calabasas. Whatever your guitar choice, we'll help you get to the level you want to be.
Learn to Play Guitar Like a Rock Star
Our guitar teachers in Calabasas are adept at teaching all genres of music from Rock to Bach and everything in between. Whether you want to play guitar like Jimmy Page or Slash, or you want to develop your own unique style, our teachers are happy to help you become the guitarist you want to be. Music School To Go's teaching method combines the fundamentals of music, and our instructors always include your favorite songs into your lessons.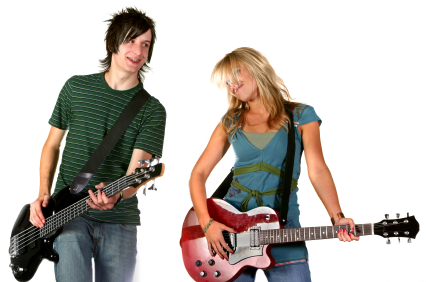 Guitar Lessons in Calabasas for Beginners
We love beginners! Whether you are a beginner, intermediate or advanced player, we have the right guitar teacher ready to get you started. We enjoy helping you start right from scratch, or rediscover your passion for guitar. No prior guitar experience is needed. We excel at teaching students of all levels and backgrounds because our lessons are tailored to suit each person's specific goals and needs. Students who are beginners often have no bad habits to overcome, so your progress can be relatively quick.
Recitals
Each year we proudly offer two fun, low key recitals so you can show family and friends your progress. The recitals help students stay motivated and to practice more. These music recitals are free for our students, and we do not charge recital participation or admission fees.
Month-to-Month Lessons
No registration fees, no long-term commitments, no hidden fees. All our students are on a month-to-month basis. You are under no obligation to enroll for any "set" period of time. You can begin whenever you like and can discontinue at any time.
Ready to get started? We have a friendly, highly skilled guitar teacher in Calabasas ready to help you learn.
It's easy to take the next step!
We have been serving families in Calabasas and Hidden Hills, CA since 2004, and we hope that your family will be the next to join our Music School To Go family!
You may also be interested in: Piano Lessons Calabasas | Voice Lessons Calabasas | Violin Lessons Calabasas | Drum Lessons Calabasas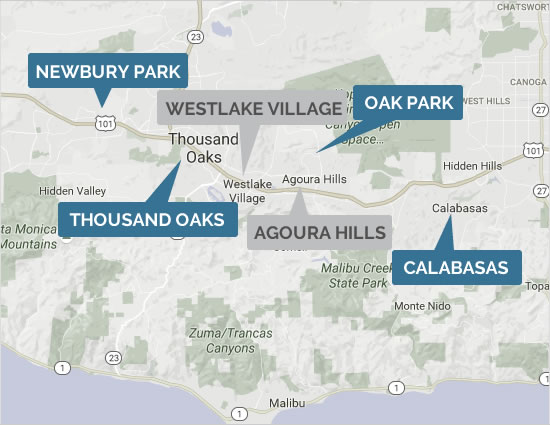 Lessons can begin at any time.
Want to schedule a lesson?  Music School To Go offers instruction in piano, guitar, voice, violin, ukulele and drums for children and adults of all ages.