Drum Lessons in Westlake Village
With the Best Teachers in Your Home
Welcome to Music School To Go. We are a Conejo Valley music school offering high quality drum lessons in Westlake Village at your home. If you are searching for the absolute best drum lessons in Westlake Village, we are thrilled that you have found us. At Music School To Go we believe everyone deserves to have fun and feel like a rock star. We offer private in-home drum lessons for kids and teens of all ages and skill levels. Our goal is simple: Build great drummers. If you want the best drum teachers Westlake Village has to offer, try our music school. Music School To Go will go the extra mile to make sure your music education experience is not only positive and rewarding, but the best you'll find anywhere.
Finding The Right Drum Teacher in Westlake Village
The main reason to learn drums with us is our outstanding music teachers. We are proud to have the most professional and capable teachers in the industry. Our teachers are professionally trained educators and consummate musicians whose talents and passion enable them to work with students of any age or skill level. Students who have never sat behind a drum kit as well as touring professionals can all benefit from pro lessons.
On top of the main goal being to offer the highest standard of instruction, our drum teachers possess the ability to connect with their students and give a real sense of inspiration. They not only teach the mechanics of playing the instrument, but they make playing and practicing a fun positive experience. Lessons are personalized with the goals of each student in mind. Some students will pursue a more structured curriculum while others will want the opportunity to develop improvisational and performance skills.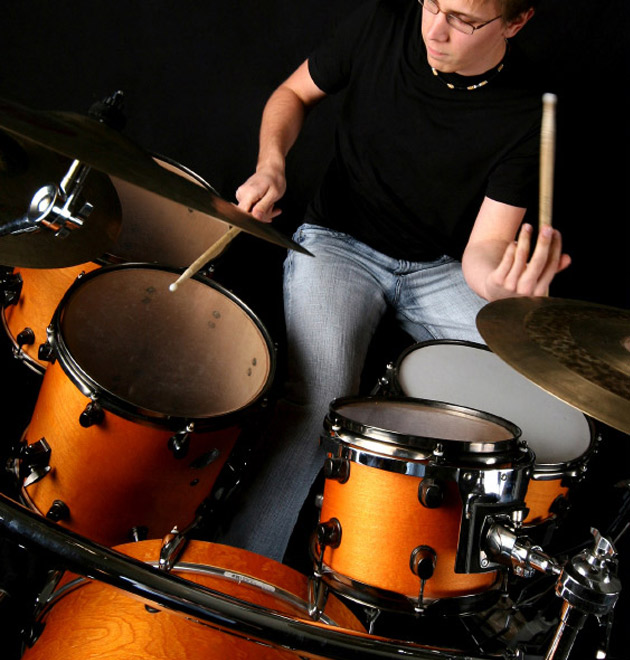 Private Drum Lessons in Westlake Village
Private lessons are a great way to develop skills as a child or enhance your skills as an adult. Music makes you smarter and promotes cognitive development, so rest assured drum lessons for kids are a sound investment regardless the circumstances. Drum lessons aren't just for kids. We work with lots of adults too, and you're never too old to try something new or rekindle your passion for music.
Drum Lessons in Your Home
When you choose Music School To Go, you'll enjoy the advantage and convenience of in-home private lessons at your own pace and tailored specifically to you. It's your music, on your schedule, with the best teachers.
You will learn:
Confidence
Coordination
Focusing
Patience
Listening
A positive attitude
Not wasting time
Giving 100%
And of course, the FUNdamentals of drumming.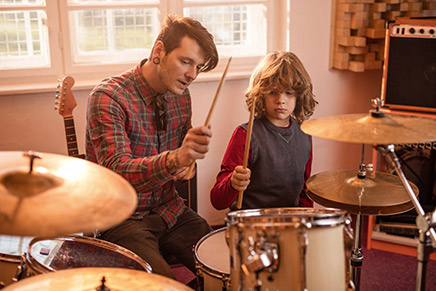 Drum Lessons in Westlake Village for Kids and Teens
When young drummers are first learning the drums, it is important to be having fun but also to be learning many skills that they can take into other situations as they grow. Our highly skilled drum teachers will focus on basic rhythms and often speak out the rhythms during the lessons, and trying it on the hand drums before moving to the drumset. Often kids just want to try the drums, learn some songs and have fun and not take it any further than that, which is great.
And that means customizing a learning plan to match your child's age, personality, interests and goals. We are dedicated to providing the best drum lessons in Westlake Village. So whether you want to just jam out, start a band with friends or are looking to go pro, we'll help make your dream a reality.
Drum Lessons in Westlake Village for Beginners to Advanced
Getting started with drum lessons might feel like a challenge, but we can make the experience an easy and rewarding one. As a beginner, you need an experienced drum teacher who will take the time to listen and have the patience to guide you every step of the way. Staying motivated should never be a problem with the right teacher, and maintaining progress while tackling technique and repertoire in your lessons is something we've mastered.
Recitals Two Times a Year
Each year our students are involved in recitals that are completely free for family and friends. These are fun, low-key events that give our students the opportunity to shine.
Month-to-Month Lessons
All of our students are on a month-to-month basis. We do not require registration fees or long-term commitments. Lessons can begin at any time.
It's easy to take the next step!
We have been serving families in Westlake Village, CA since 2004 and hope that your family will be the next to join our Music School To Go family!
You may also be interested in: Piano Lessons Westlake Village | Guitar Lessons Westlake Village | Voice Lessons Westlake Village | Violin Lessons Westlake Village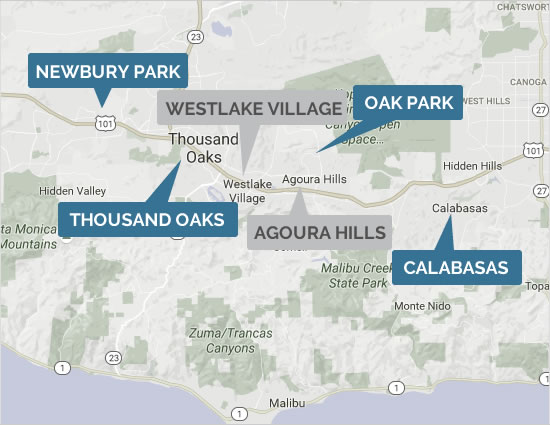 Lessons can begin at any time.
Want to schedule a lesson?  Music School To Go offers instruction in piano, guitar, voice, violin, ukulele and drums for children and adults of all ages.