Calabasas Music Lessons
for Children and Adults
With the Best Teachers in Your Home
Welcome to Music School To Go, where you enjoy fun and engaging private in-home music lessons in Calabasas in the comfort and privacy of your your home. Whether learning to play guitar, piano, voice, violin, ukulele or drums, our inspiring professionally trained teachers provide one-on-one private music lessons for children of all ages and skill levels, beginner to advanced. At Music School To Go, our goal is to make music education fun and easy while still providing a nurturing and structured learning approach that's necessary to achieve results.
Private Music Lessons in Calabasas, CA
We offer fun and enriching music lessons in the following instruments including vocal instruction:
Music lessons are offered in 30 minute, 45 minute and 1 hour blocks, making lessons the perfect length based on your child's age and attention span. Additionally, all lessons are customized with personalized lesson plans according to your child's area of interest. Our teaching plan combines all the fundamentals of music, and our teachers always end each lesson with something fun such as a favorite song or riff.
The Right Music Teacher in Calabasas, CA
The main reason to take music lessons with us is our outstanding music teachers. Since selecting your music teacher is one of the most important decisions you will make, Music School To Go makes that decision easy with the best highly qualified, passionate and inspiring music teachers in Calabasas, CA. Our university trained educators truly care about your child's success and their love for music and are dedicated to providing you with the best music lessons experience, learning at your own pace, and personalized to your goals and interests so you can start making music right away.
Our instructors truly know how to explain concepts and enjoy music with students of all ages and levels. At Music School To Go, your teacher will be friendly, patient, professional and FUN!
Best Music Lessons At Home in Calabasas, CA
We provide the best private, one-on-one in-home lessons on your schedule at a time that works best for you. When you sign up for music lessons, one of our highly qualified teachers will come to you. We'll carefully custom match you with the right teacher within 5 days who suits you best and personalize instruction to your age and learning style. At Music School To Go, your teacher will be friendly, patient, professional, and FUN. We're sure you'll love your instructor -- students always do!
Month-to-Month Lesson Plans
No registration fees, no long-term commitments, no hidden fees. You are only committed to a month at a time. You can begin lessons at any time, and discontinue lessons at any time.
When you choose Music School To Go, you'll enjoy the advantage and convenience of in-home private music lessons at your own pace and tailored specifically to you. It's your music, on your schedule, with the best teachers!
It's easy to take the next step:
We have been serving families in and near Calabasas, CA and Hidden Hills, CA since 2004. We hope that your family will be the next to join our Music School To Go family!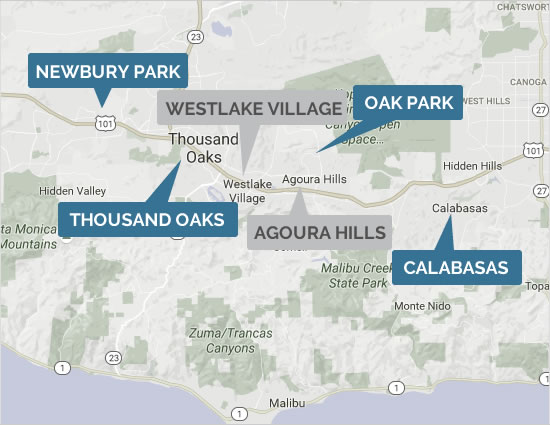 Lessons can begin at any time!
Want to schedule a lesson?  Music School To Go offers instruction in piano, guitar, voice, ukulele, violin, viola, drums and percussion, flute, clarinet and saxophone.
We're In Your Area
Music lessons near you:  Private lessons with the best teachers, serving Calabasas, Agoura Hills, Westlake Village,  Thousand Oaks, Newbury Park and more!